How do I assign a weekly check-in survey for my patient?
Good news! If your organization has enabled RTM, the weekly survey is automatically enabled for all your RTM patients. Once you enable RTM in a patient's episode, they will receive a survey 7 days later. Upon completing the survey, your patient will automatically receive a new weekly check-in 7 days after the date your patient last completed a survey.
Note: If you would not like your patients to receive this survey, contact our Support team.
What will my patient see if they get a survey?
On the MedBridge web portal, the patient will be notified of a new survey in a banner displayed below: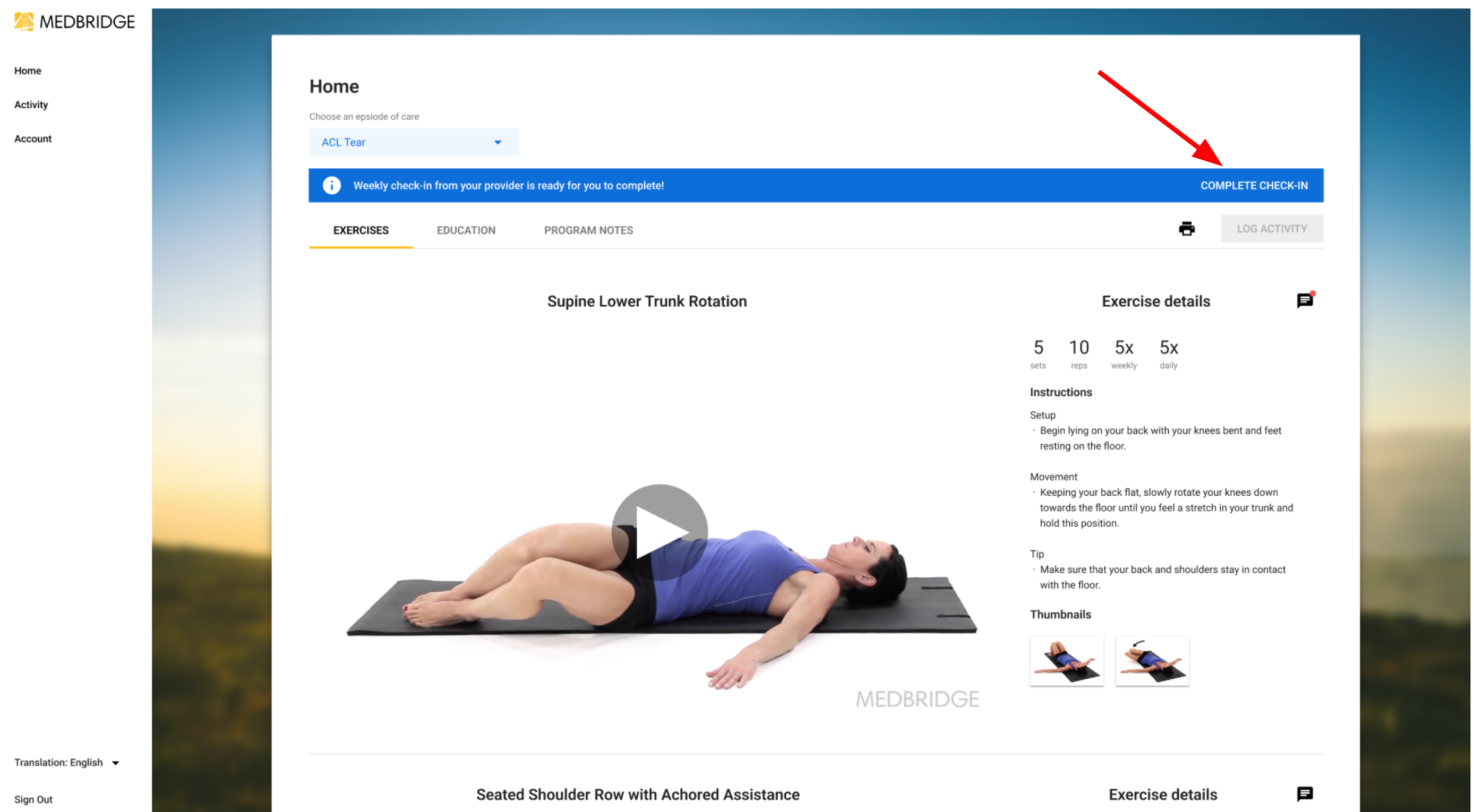 On their mobile device, the notification will appear upon opening the app displayed below:
When the patient opens the survey on the web portal they will be presented with a two question survey initially.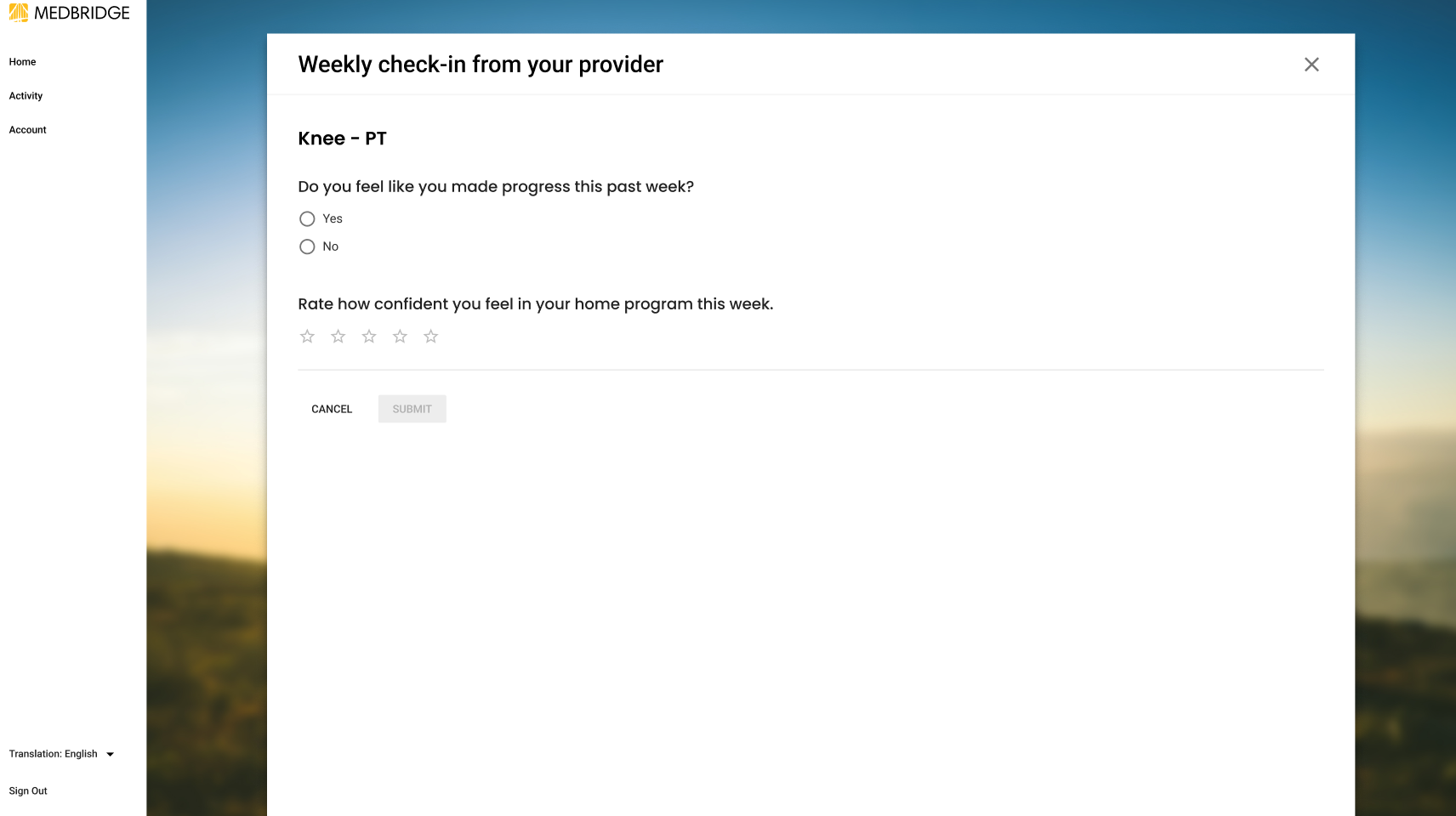 If the patient selects "No" as the response to the first question, they will be presented with an additional question.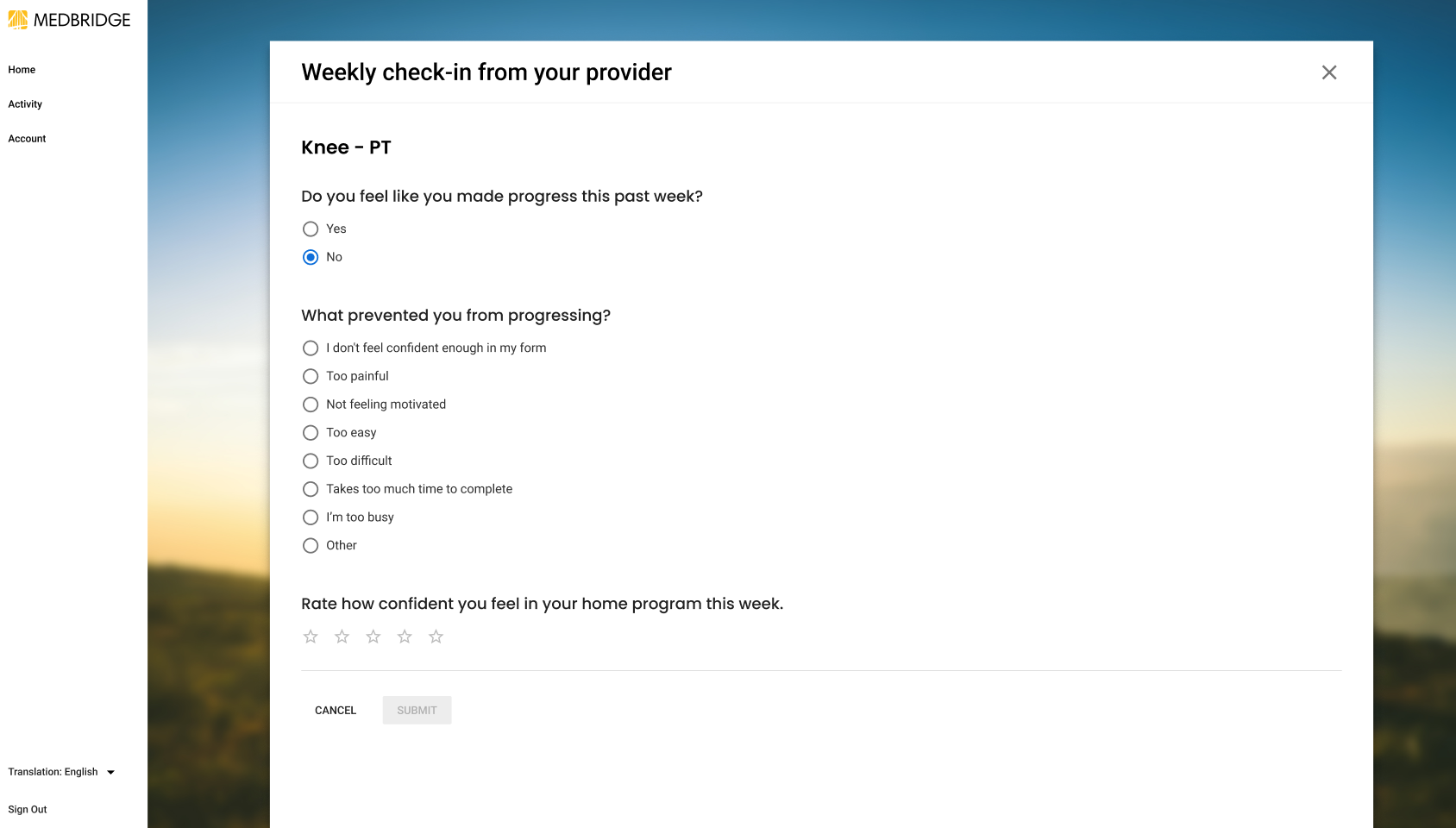 Once they have filled in their responses they can then submit the survey that will be sent to you, their provider.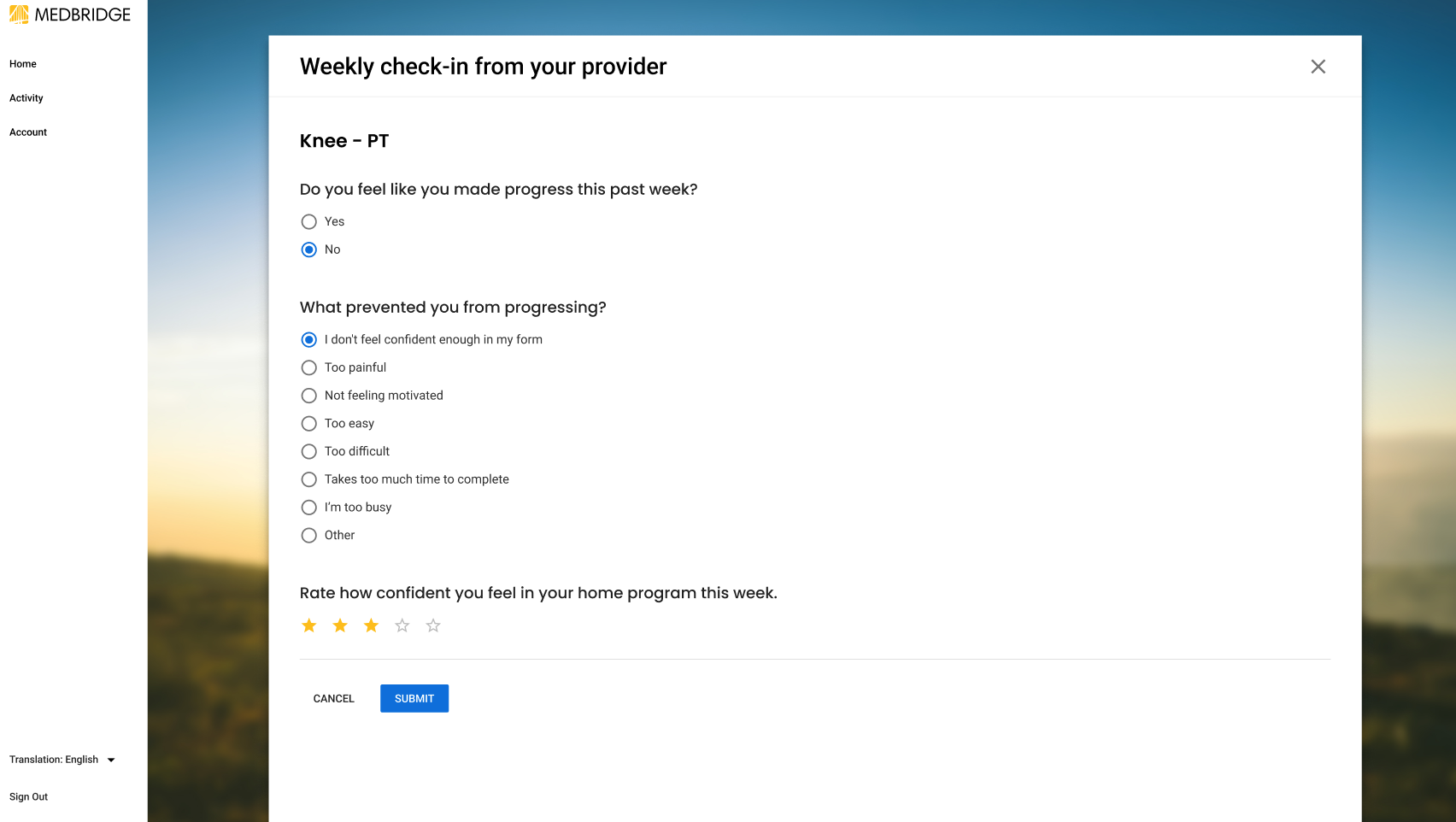 Here is the same survey that will display on their mobile device: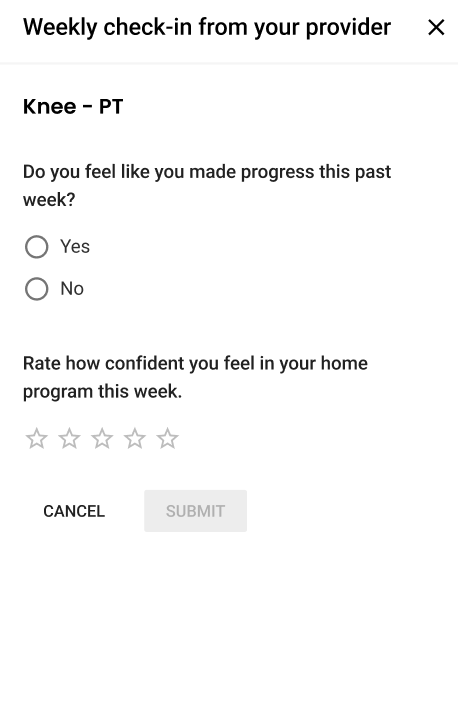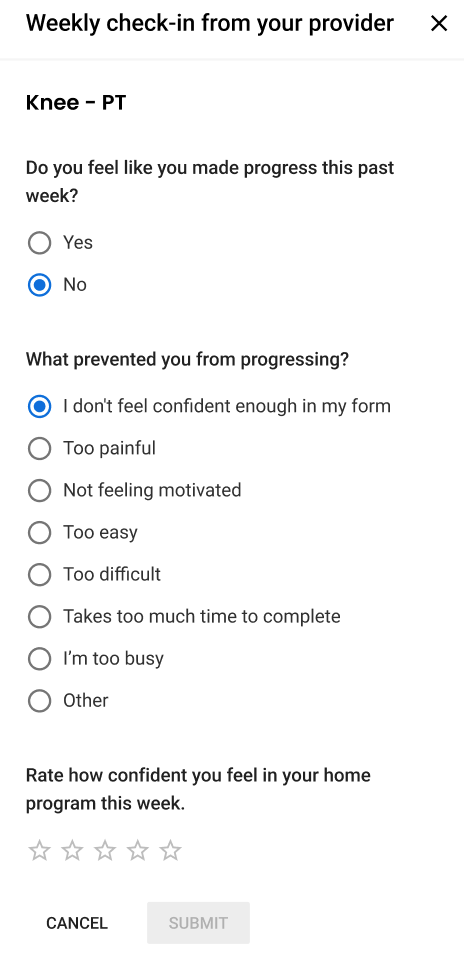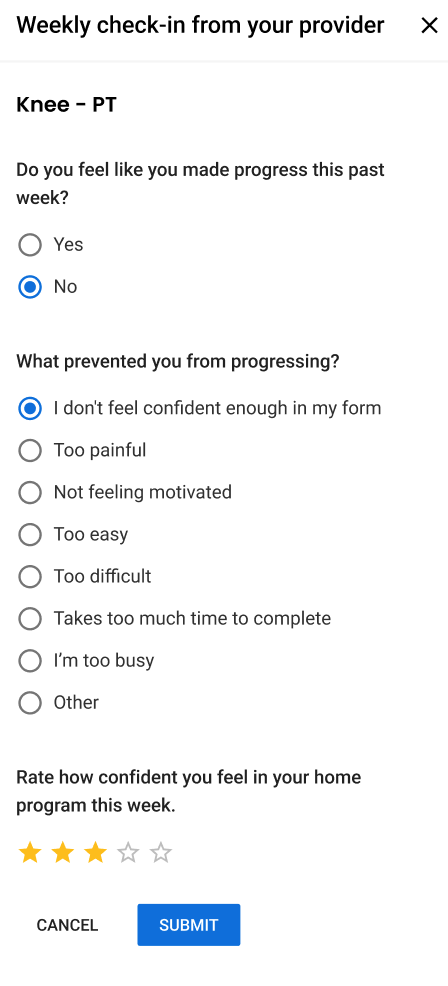 ---
How do I view a patient's weekly check-in survey response?
On the patient profile page there will be a banner between the patient demographics and their episode information indicating when a patient has completed a survey.

There will be a "VIEW DETAILS" button available on the banner. Clicking this will open a view of the patient's responses.

Once you have been able to read over the responses you can click the "MARK AS VIEWED" button.

This will automatically log that you have viewed this survey to your RTM Activity Report in the "Provider Activity" section.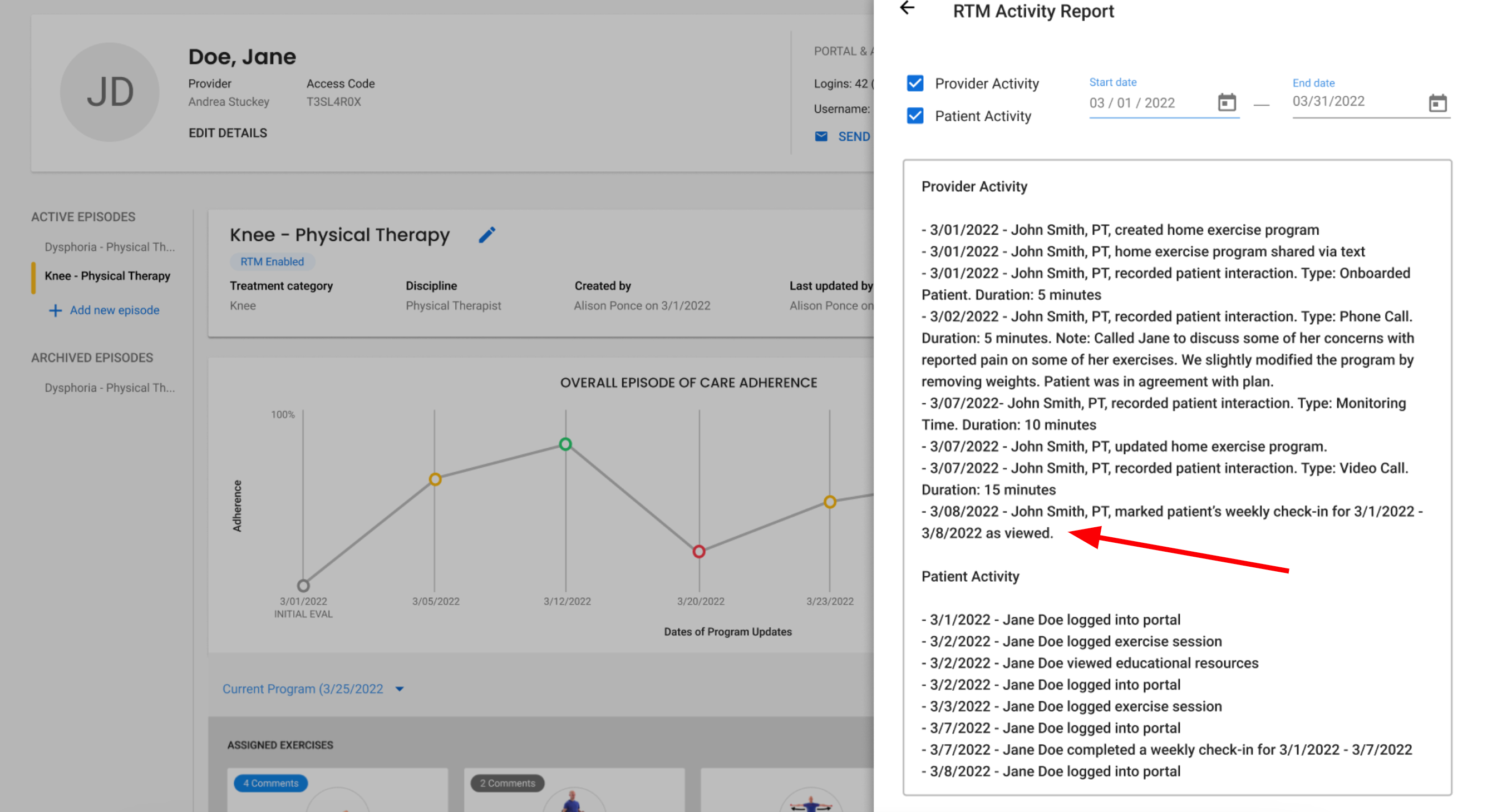 How long will my patients receive this survey?
Patients will continue to receive this survey every 7 days until you end their episode of care.