MedBridge GO is the ultimate solution for keeping your patients motivated and engaged with their care between clinical visits. By automatically converting your prescribed HEP into achievable daily doses, the mobile app saves you valuable time while drastically improving the home exercise experience.
Activation is quick and easy – patients simply download the app, enter the access code you assign, and get moving! 
If your patients need help using MedBridge GO, encourage them to check out the Patient Help Center at support.medbridgego.com.
How it Works
1. Clinician builds patient HEP
Create your patient's home exercise program in the MedBridge HEP builder and assign the proper parameters (sets, reps, hold, weekly/daily count, etc).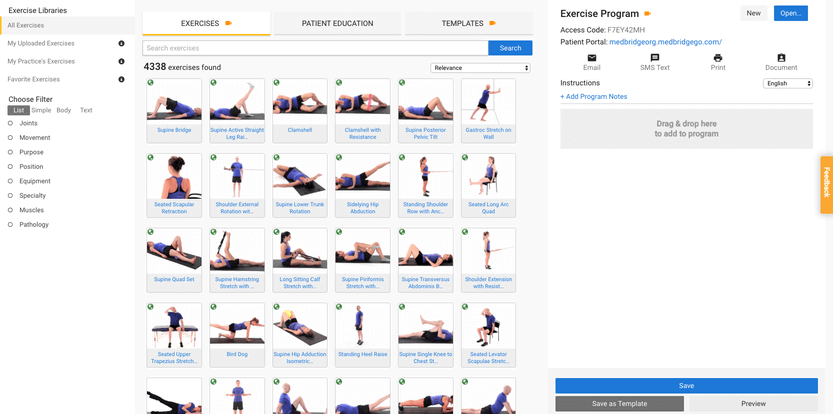 2. Reps convert to daily dosage
MedBridge GO converts your assigned exercises and selected parameters and will calculate the appropriate dosage into a daily program for easier adherence.
*Pro Tip: Clinicians that create programs with duration of 8 minutes or less have higher activation and engagement rates!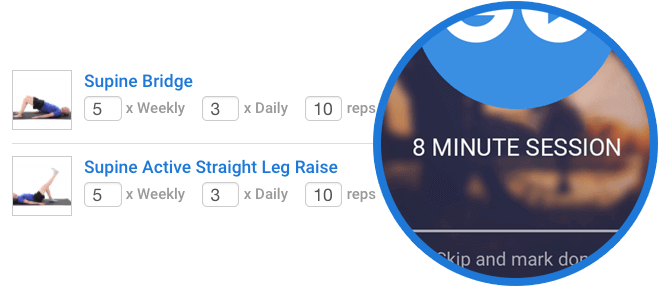 3. Clinician shares HEP with patient
Share the HEP you've created with your patient via text, email, or print. This message will include your patient's unique HEP access code.

4. Patient activates and begins
Your patient will be prompted to download the app and enter their unique HEP access code to begin.