You can favorite exercises in the HEP builder to easily access when building an exercise program. To favorite an exercise, simply click the Exercise tab, find the exercise you want to favorite and click the heart icon.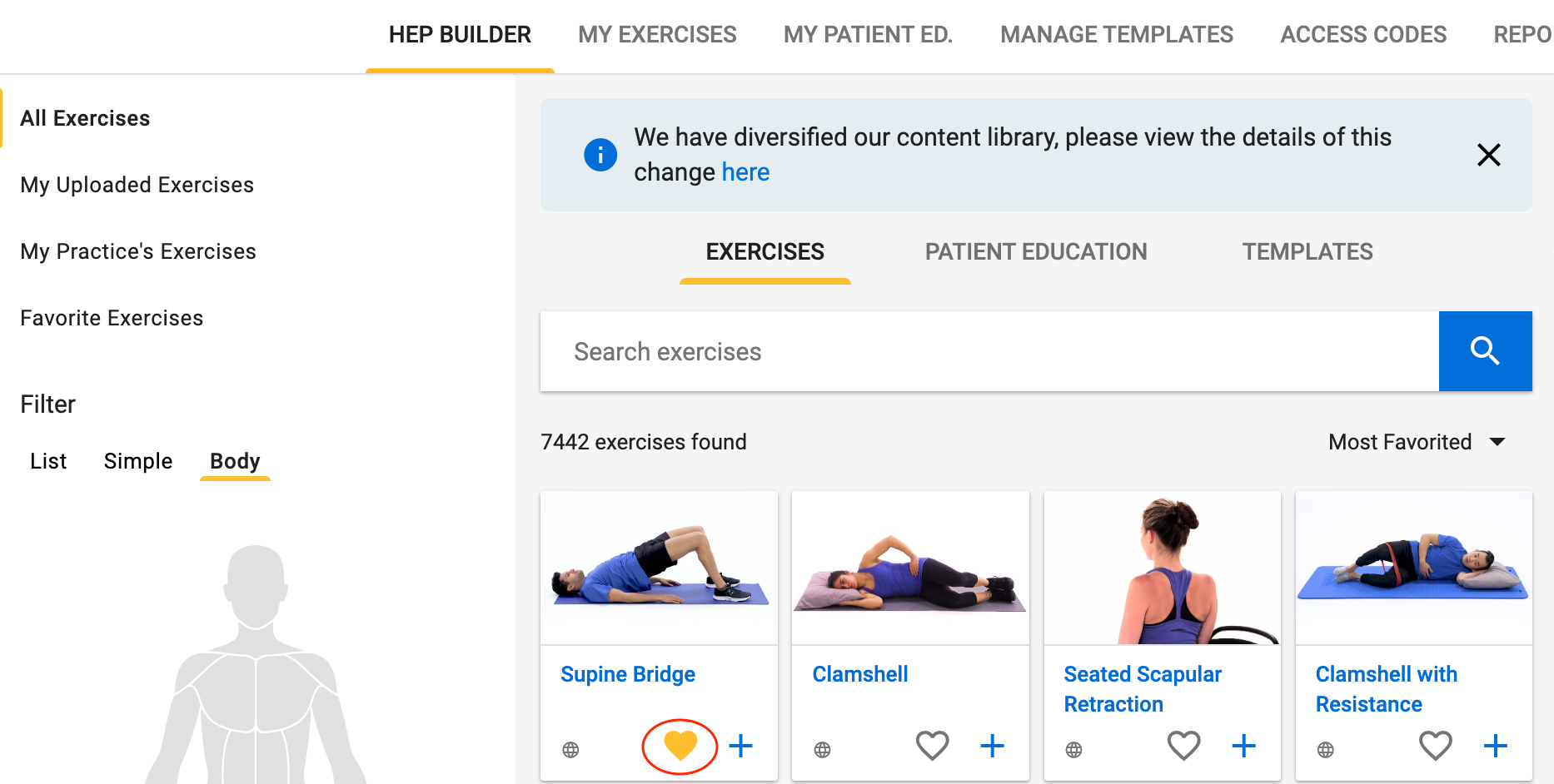 Once you've favorited an exercise, you can access these by clicking on "Favorite Exercises" on the left-hand side.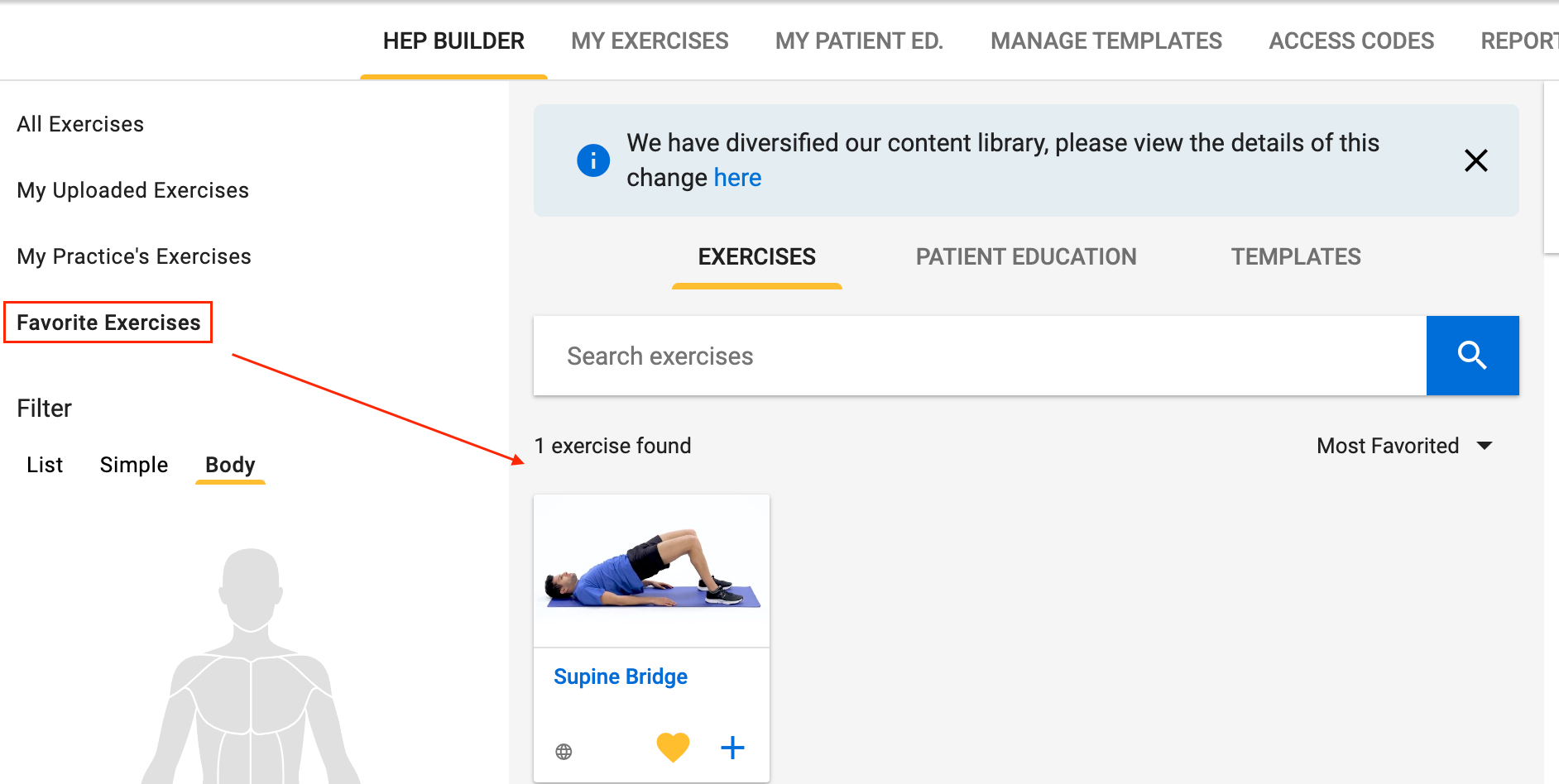 When viewing your favorite exercises, you can drag and drop them into the HEP builder. If you want to remove a favorited exercise, simply hover your mouse over the exercise thumbnail and click the heart again.