To resend an Activation Email to a user with an existing subscription, please follow the steps below:
Sign into MedBridge and go to My Practice.

Go to the People tab.

Search for the user and click on their name to open up their profile.

On the right-hand side of their profile, click "Resend Activation Email".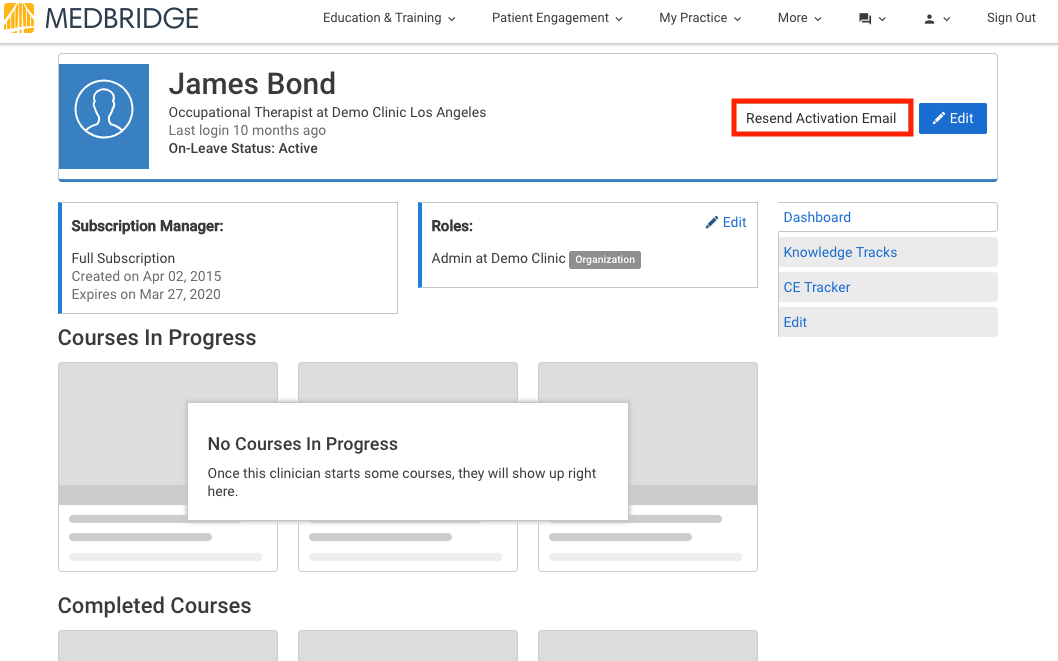 From the pop-up window, choose the correct activation email from the drop-down menu.

Click the blue button to send the email