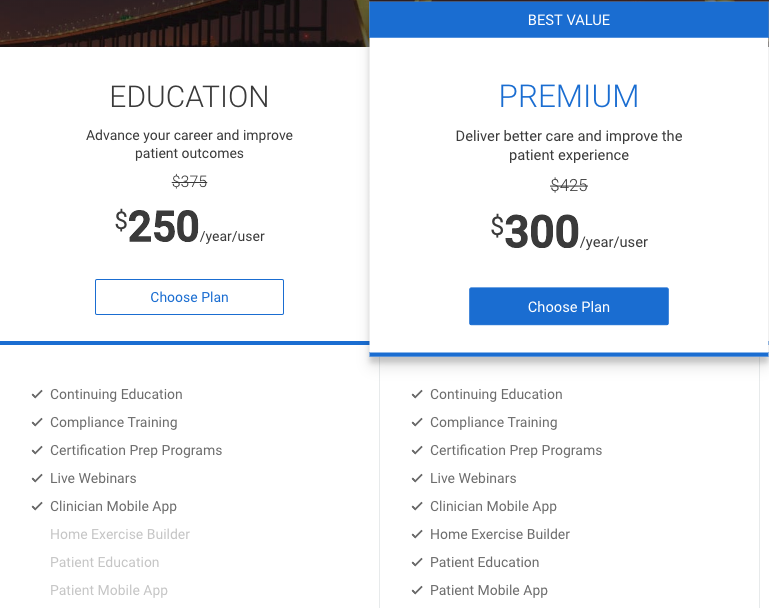 The main difference, listed more specifically above, between the Education subscription and the Premium subscription option is access to the Patient Engagement tools.  These tools allow clinicians to create Home Exercise programs that you can send to your patients via email or text message for them to complete on an app downloaded onto their phone.  
The remaining cost to upgrade from an Education subscription to a Premium subscription is $50.
Your upgraded subscription will be valid for a year from the date of upgrade - not the original start date for your Education subscription.
We would be happy to process this upgrade for you over the phone! Please feel free to call us at (206)822-6116 at your earliest convenience to upgrade. 
Our team is available Monday - Friday 6:00am to 5:00pm PST, excluding holidays.