MedBridge is continuously working to keep our clinician and patient data safe and ensure HIPAA/HITRUST compliance.
After 15 minutes of inactivity, you'll get a pop-up with a 15 minute countdown prior to being logged out. If the "Stay signed in" button is not clicked within this 15 minute countdown, you will be automatically logged out.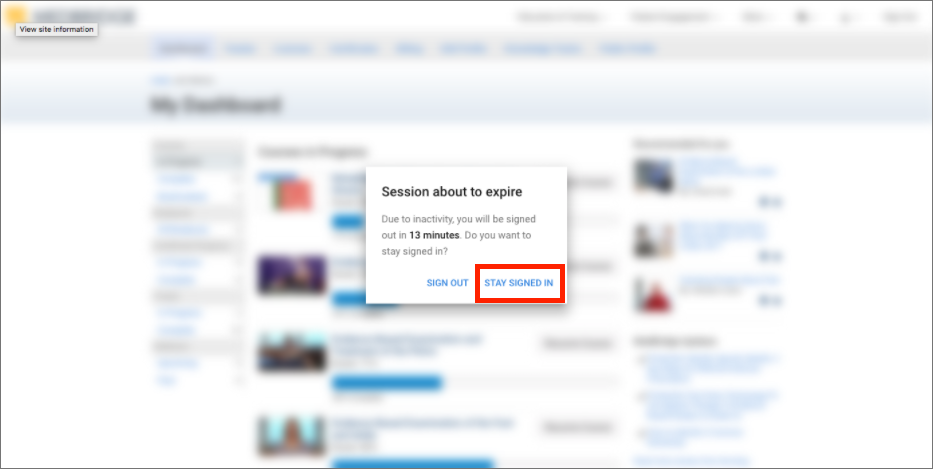 The inactivity reminder will not appear while actively watching a course. As long as the video is playing, your session will stay active.