Please note: This information only applies to individual subscribers.
When you refer a friend to MedBridge, you can extend the length of your subscription for free. And when you do, your friend receives a discount on their subscription! 
To refer a friend, hover over the person icon and select "refer a friend" from the menu.
Select the "Refer Now" button to review your referral options.
You can choose to refer a friend or colleague by

Sharing a custom link on social media
Invite friends via email
Copying your custom link and sharing it however you see fit

Sharing via social media
Select once of the social icons and you'll be prompted to log into your social media account and share your custom link.
Inviting friends via email
Select "Send Email Invitation"
Enter in the email addresses of each contact you'd like to invite to join MedBridge. Enter a comma between each address. 
You can review the preview of your email. When you're ready, select "send" to send a message with your custom link. 
Copying your custom link
You can also copy the custom link generated here and share whichever way works best for you. When you share this link, users will be directed the the MedBridge home page. When they select "Pricing," their discount will be automatically applied.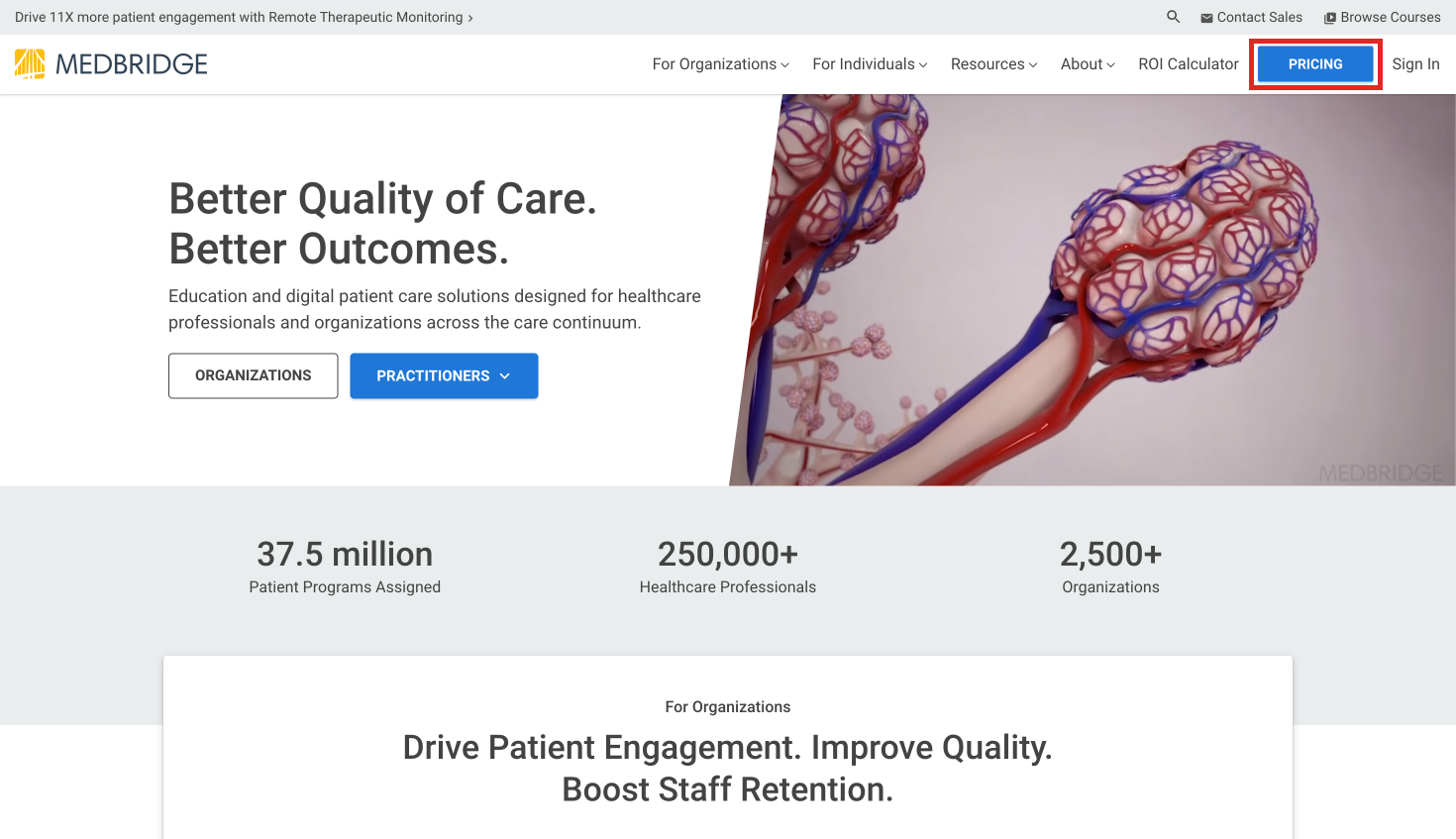 Please Note: In order to obtain credit, your friend(s) must use the your unique link to sign up. 
Thank you for referring a friend to MedBridge!