How to Find Assigned Knowledge Tracks
From "My Dashboard" click on "Knowledge Tracks"

at the top of the screen, or on the "In Progress" option under "Tracks" in the column on the left hand side.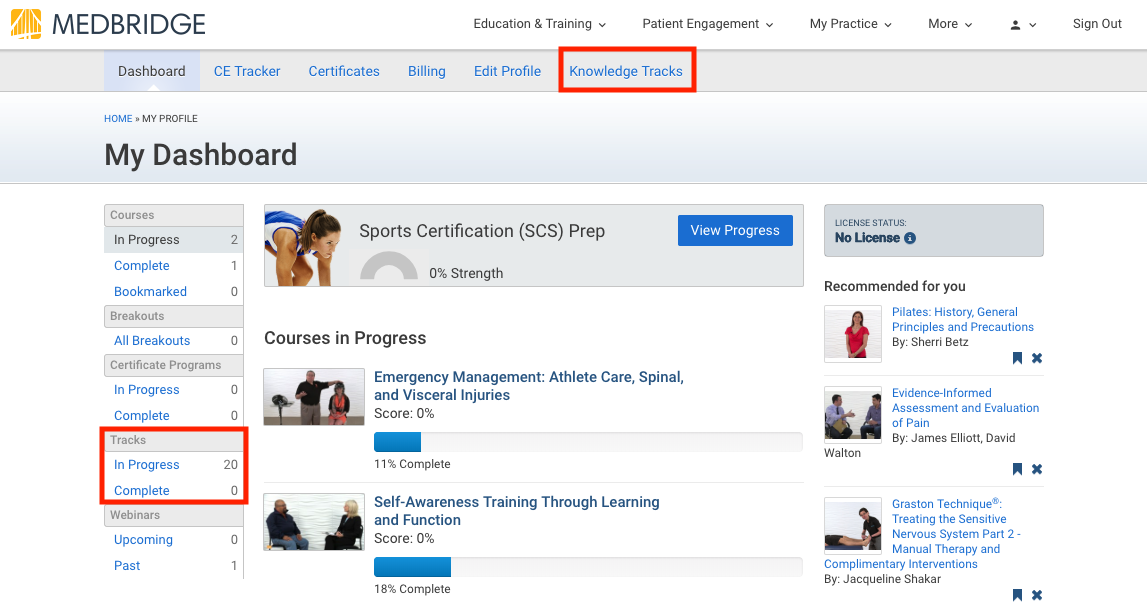 2. If click on "Knowledge Tracks" at the top of the screen, or "In Progress" under "Tracks" on the left, it will bring you to the page showing all of the tracks assigned by your employer that are in progress. Click "View Track" to start/continue watching the courses within the Track.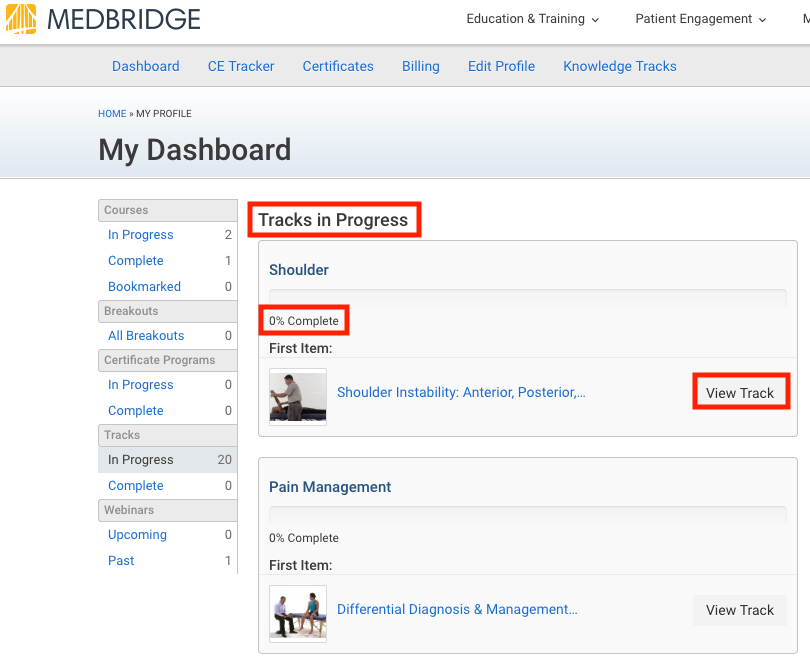 Once you click on "View Track" you can see the different components of the course, other necessary information, how to start the track by clicking on "Start", or how to resume individual sections.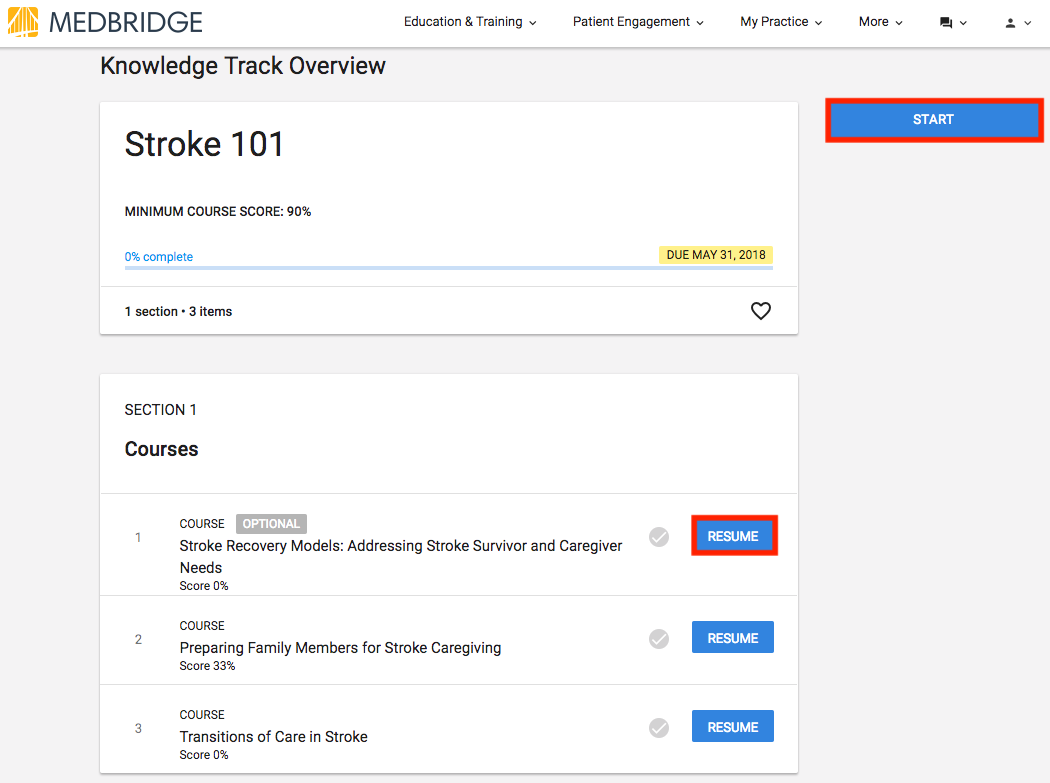 3. To see which tracks you've completed, click on "Complete" under Tracks on the left hand side. This is also where you can download your certificate for completing the track, as well as review the information it covered.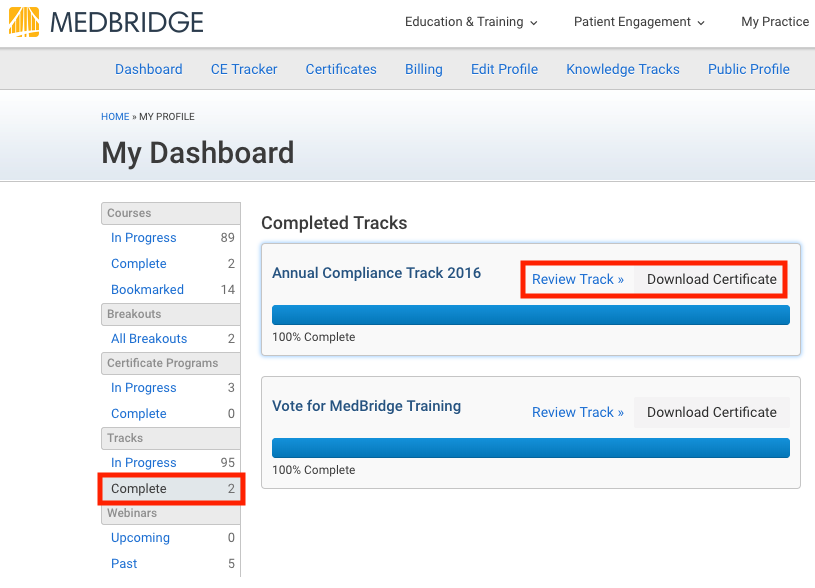 You can download certificates for the individual CEU/Compliance Courses you complete, if the courses are included within the Knowledge Track assigned to you. You can also download a certificate showing that you have completed the knowledge track in its entirety.