As you treat your patients, it's your goal to meet them where they are. Sometimes the best way to do that is to provide resources to them in the language they are most comfortable with.
To support those efforts, you can translate many of MedBridge's exercises and education into Spanish. In this article, we'll show you how to translate an exercise or education resource into Spanish. 
From the HEP Builder, you can find patient education and exercises by using the search bar or filtering system.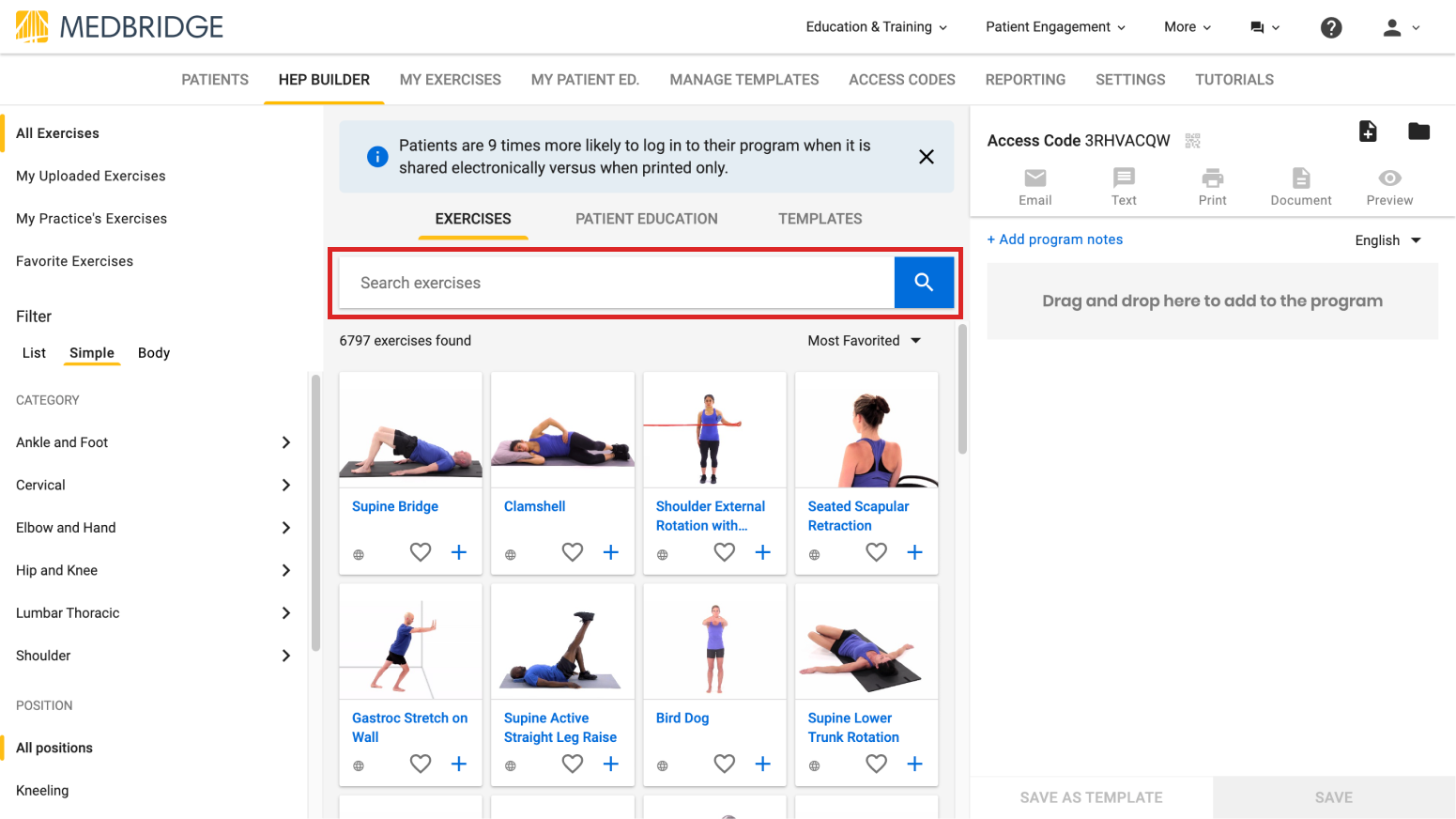 If a video is available in Spanish, there will be a globe in the corner of the video tile.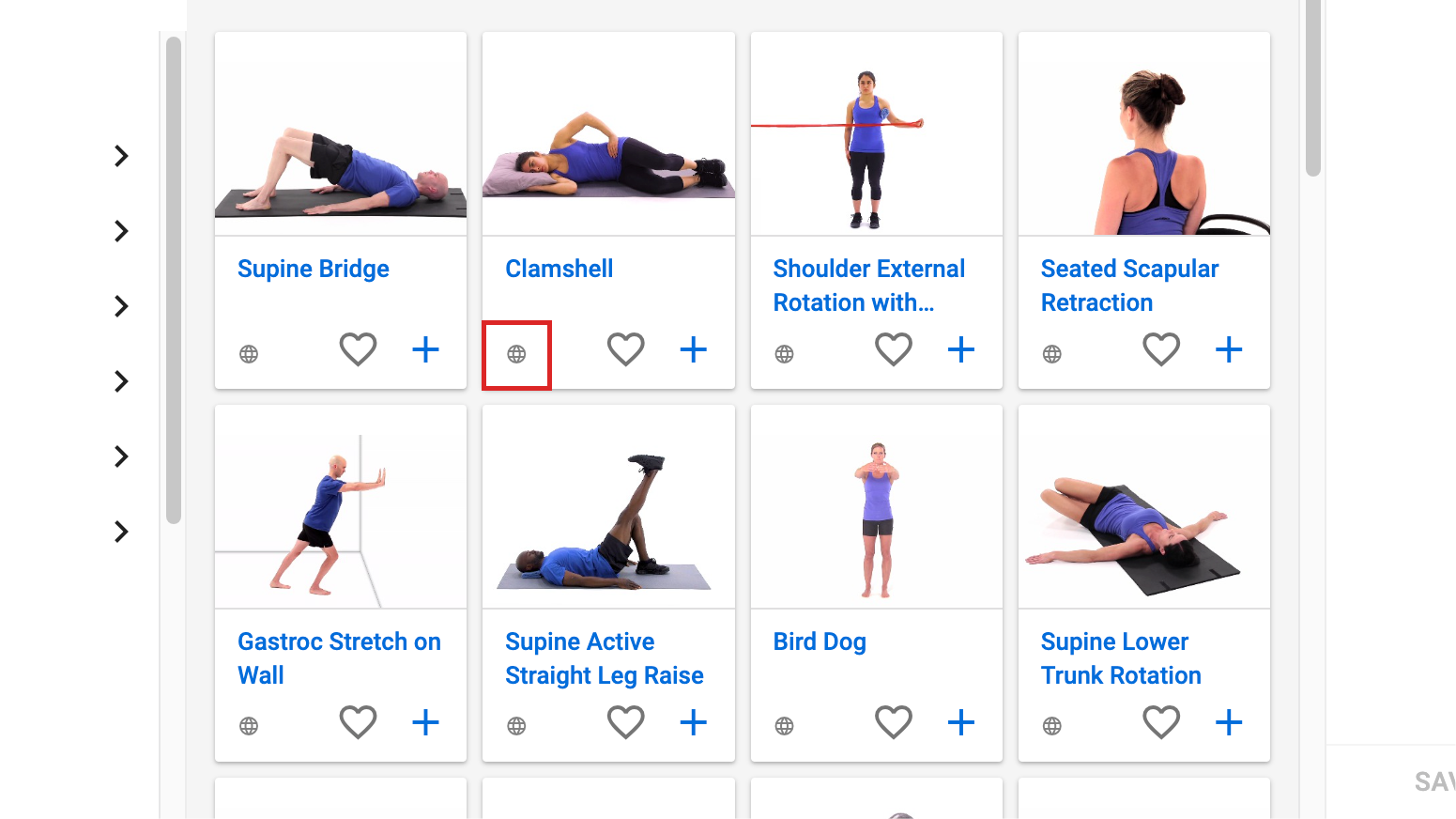 Add exercises that can be translated by selecting the Add Button or dragging and dropping them in the program builder.
Once you have added all the exercises and education your patient needs, you can use the dropdown in the upper right to translate all videos into Spanish. When you translate resources, the title will change to indicate the translation.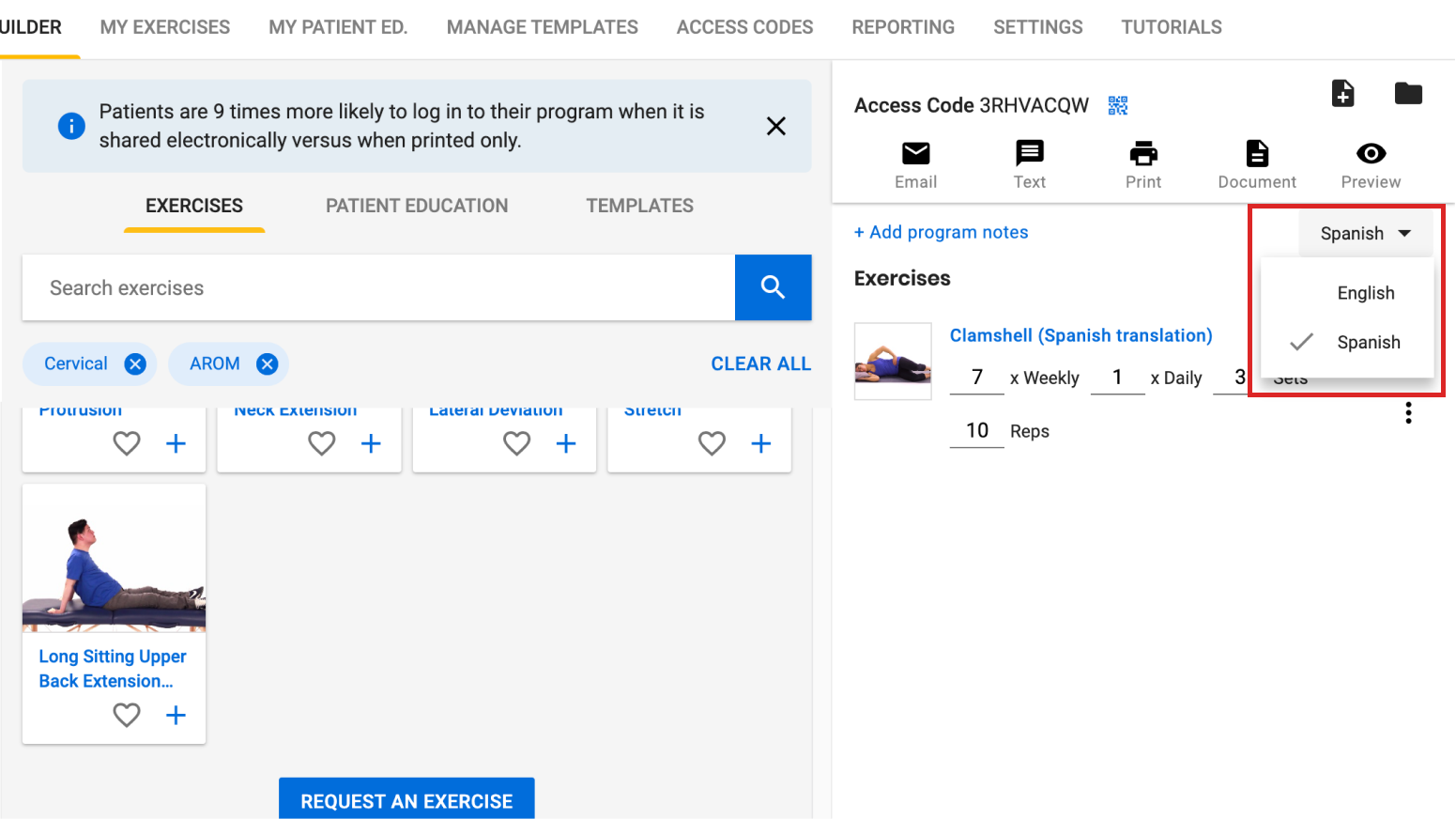 You can also translate videos individually by selecting the name of the video, scrolling to the exercise description, and changing the language.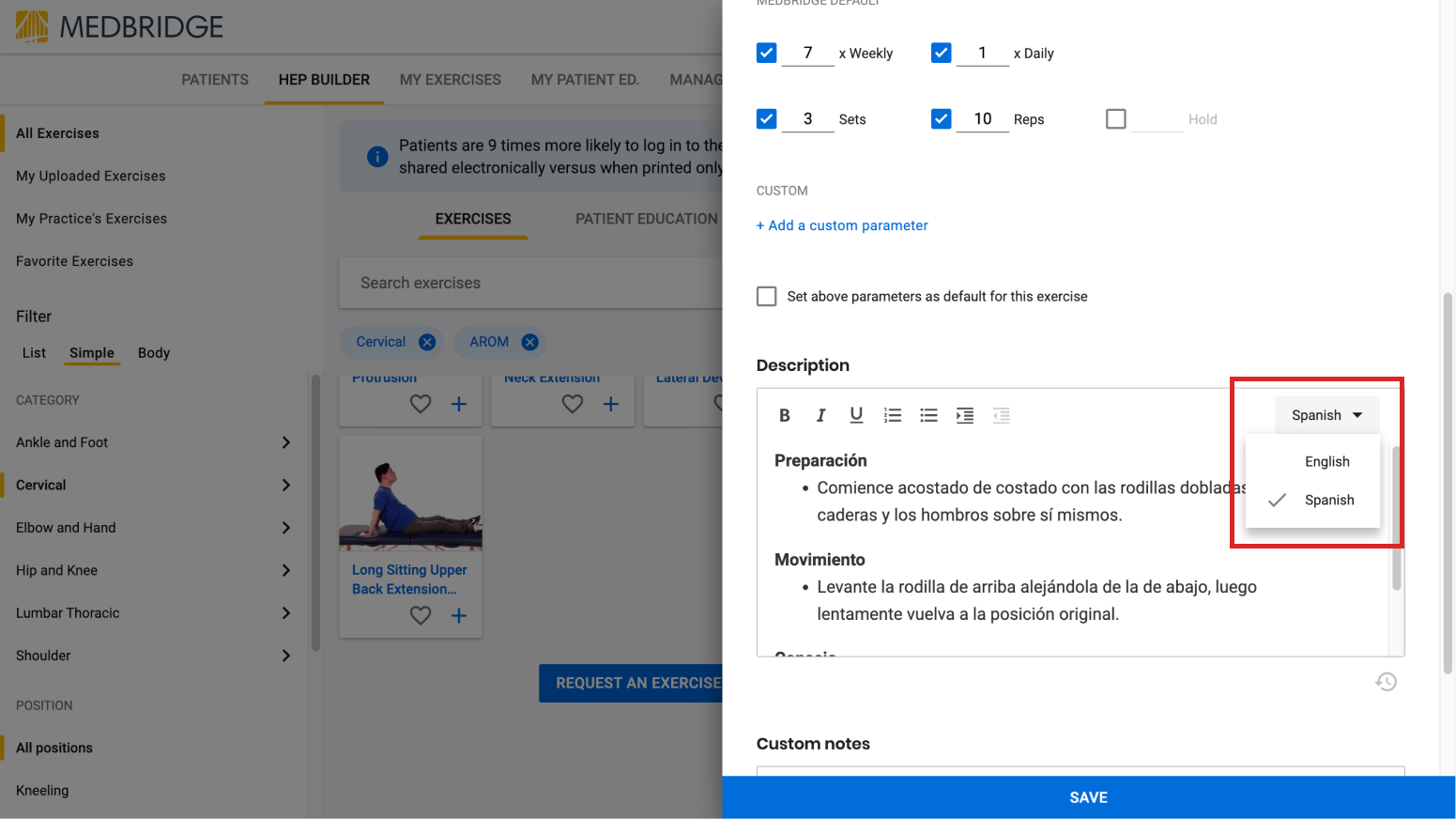 Changing the language will translate the written description of the exercise or patient education, but it will not change the voiceover.
If the exercise you're looking for is not available in Spanish, scroll to the bottom of the exercise list and select Request a New Exercise. The MedBridge team regularly reviews these requests and adds additional Spanish language resources to our library.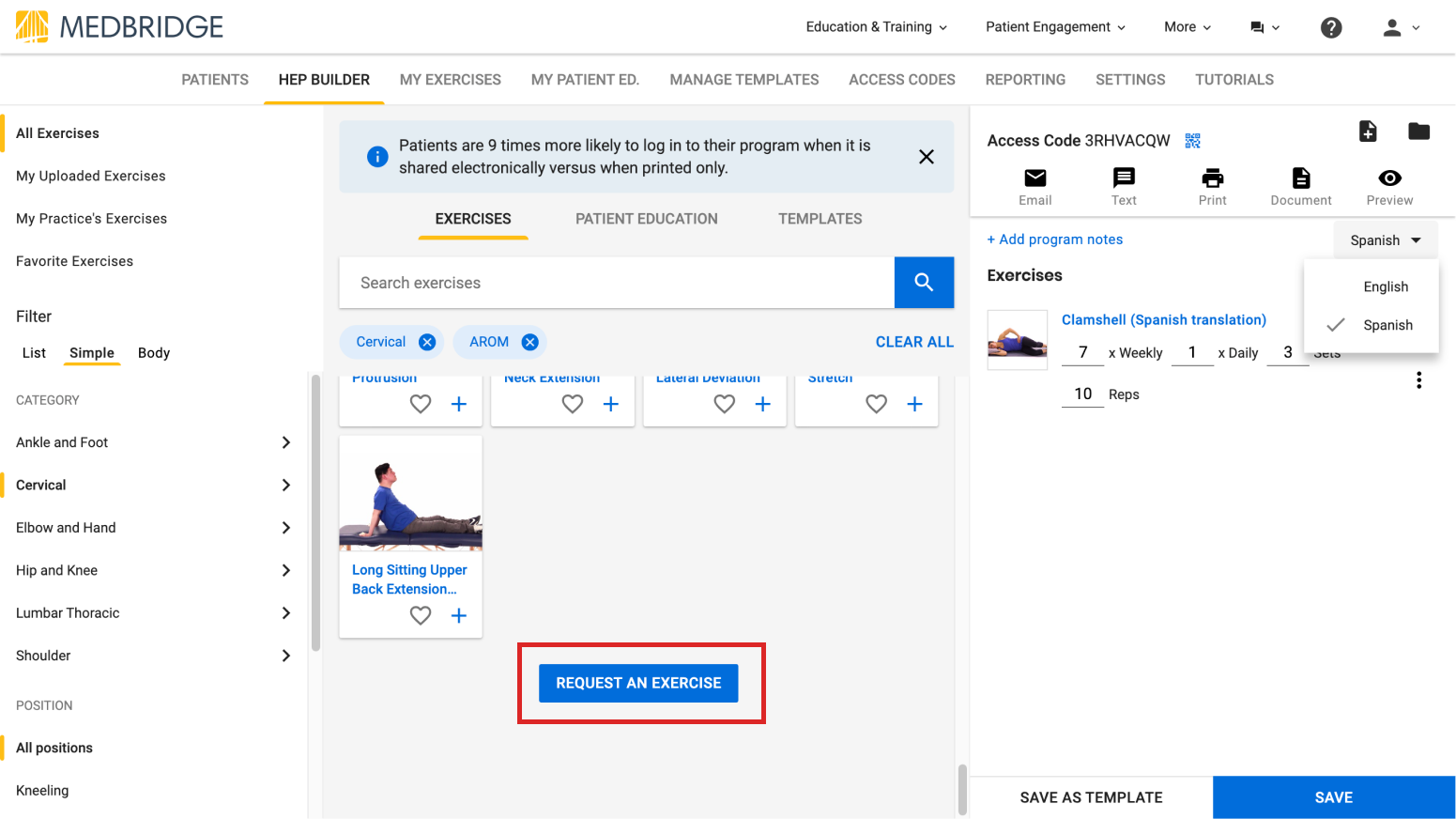 Note: At this time, the MedBridge HEP Builder only supports English and Spanish language exercises and education.
Learn more about building a Home Program in the HEP Builder.