Has your patient ever been confused on how to access the patient portal? Do they know they have access to their patient education online?
MedBridge printouts now have easy-to-follow login instructions for your patients to access their program from their computer, phone, or tablet. 
How to print out patient portal login instructions with a Home Exercise Program
1.) After you have created a program, select the print icon on the right-hand side.

2.) Then, you will see the patient portal login instructions as the first page of your Home Exercise Program.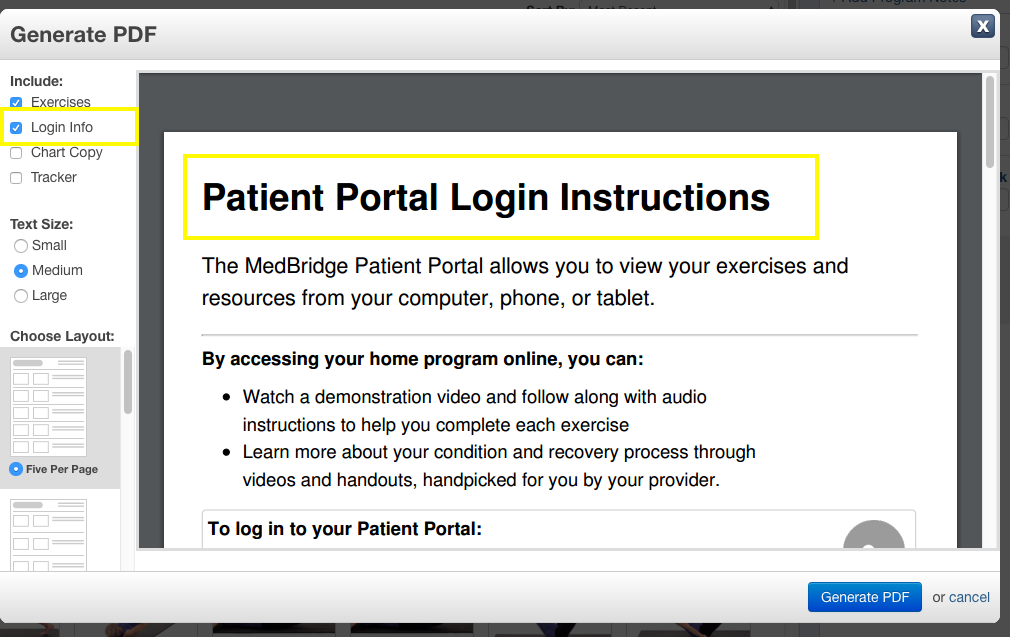 3.) Select Generate PDF on the bottom right-hand corner to save and print your HEP program.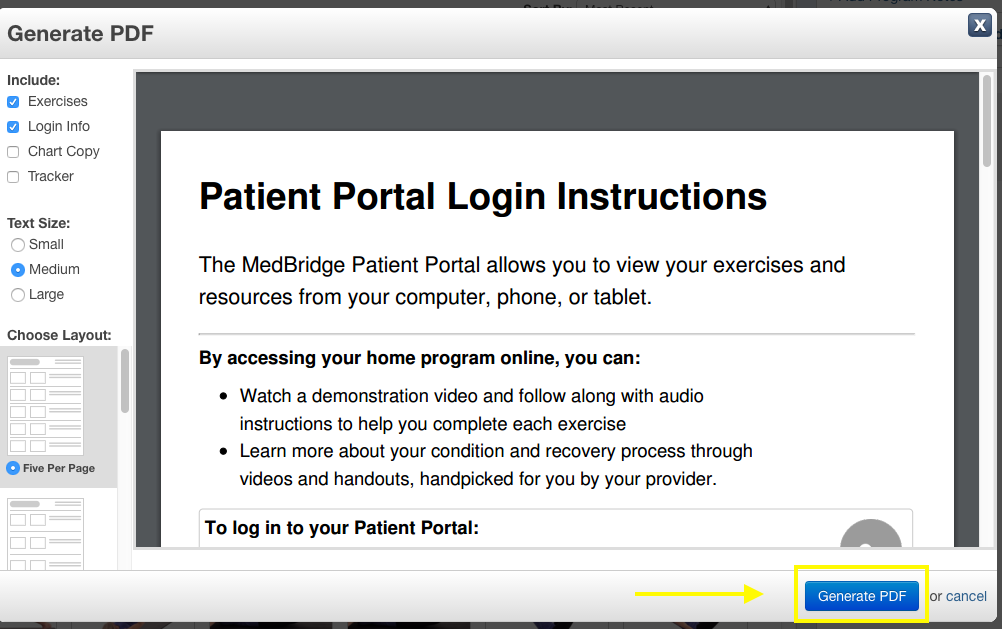 4.) Don't want to include login instructions in your printout? Just uncheck the Login Info checkbox on the left-hand side. In the future, your printouts will not include the Login Info by default. However, we do recommend keeping the Login Info as page 1 of your printouts to drive awareness of these resources for your patients.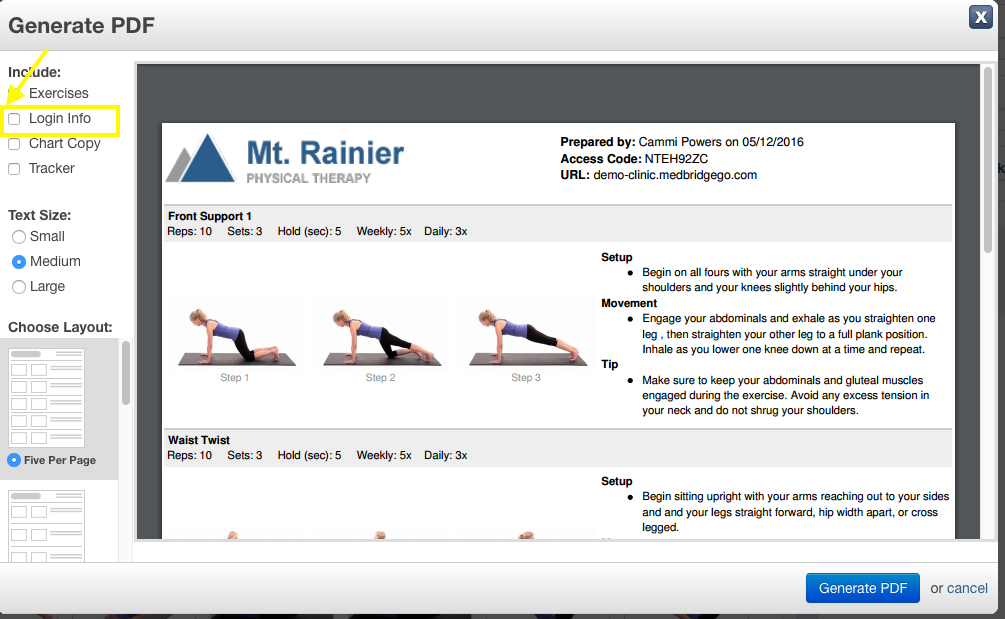 Have feedback or further questions? We'd love to hear from you! Just reach out to our Support Team. You can also contact us via phone at 206-822-6116.
Our team is available Monday - Friday 6:00am to 5:00pm PST excluding holidays.