Want to give your patient protocols or instructions for their home program? You can now add general notes to any exercise program, such as icing instructions or sleeping position recommendations.
How to Add Program Notes to Any Home Program
1. Click "Add Program Notes" at the top of the program in MedBridge's HEP builder.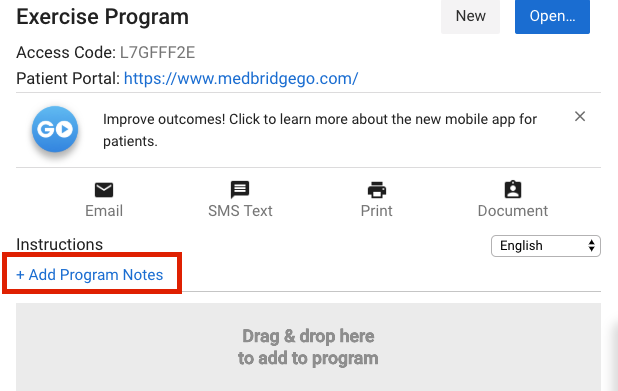 2. Add your protocols or instructions for the program. Feel free to make numbered or bulleted lists to organize your content. After typing your notes, click "Save."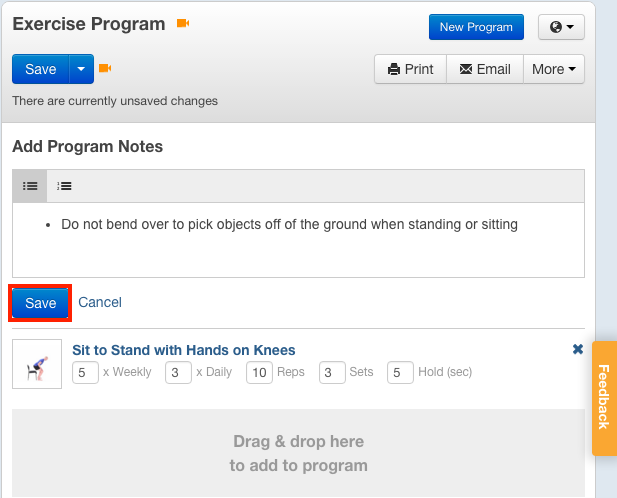 3. When you print the home program, the printout will have the program notes located at the top.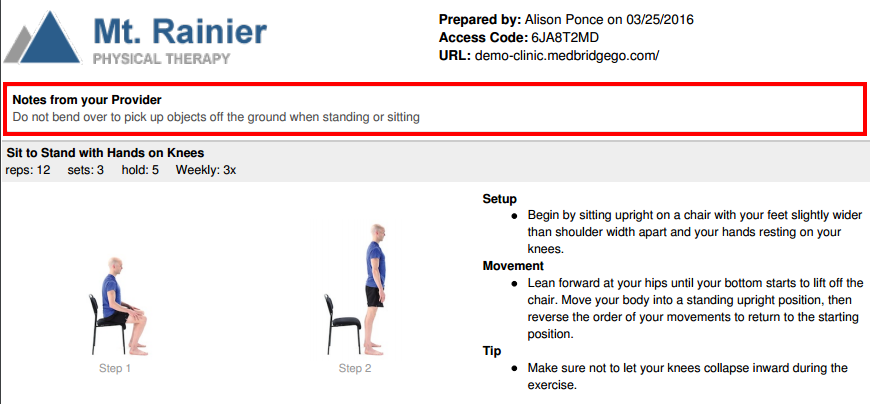 4. When your patient uses your practice's Patient Portal to access their exercise videos and education, your program notes will be found at the top of the portal.