If you're treating one side of the body, it may be helpful for the patient to watch the exercise model performing the exercise using that side of their body. Below are instructions for mirroring the exercise for the side that you're treating.
1. Click the "Patient Engagement" tab, "Home Exercise Programs" and then click "HEP Builder".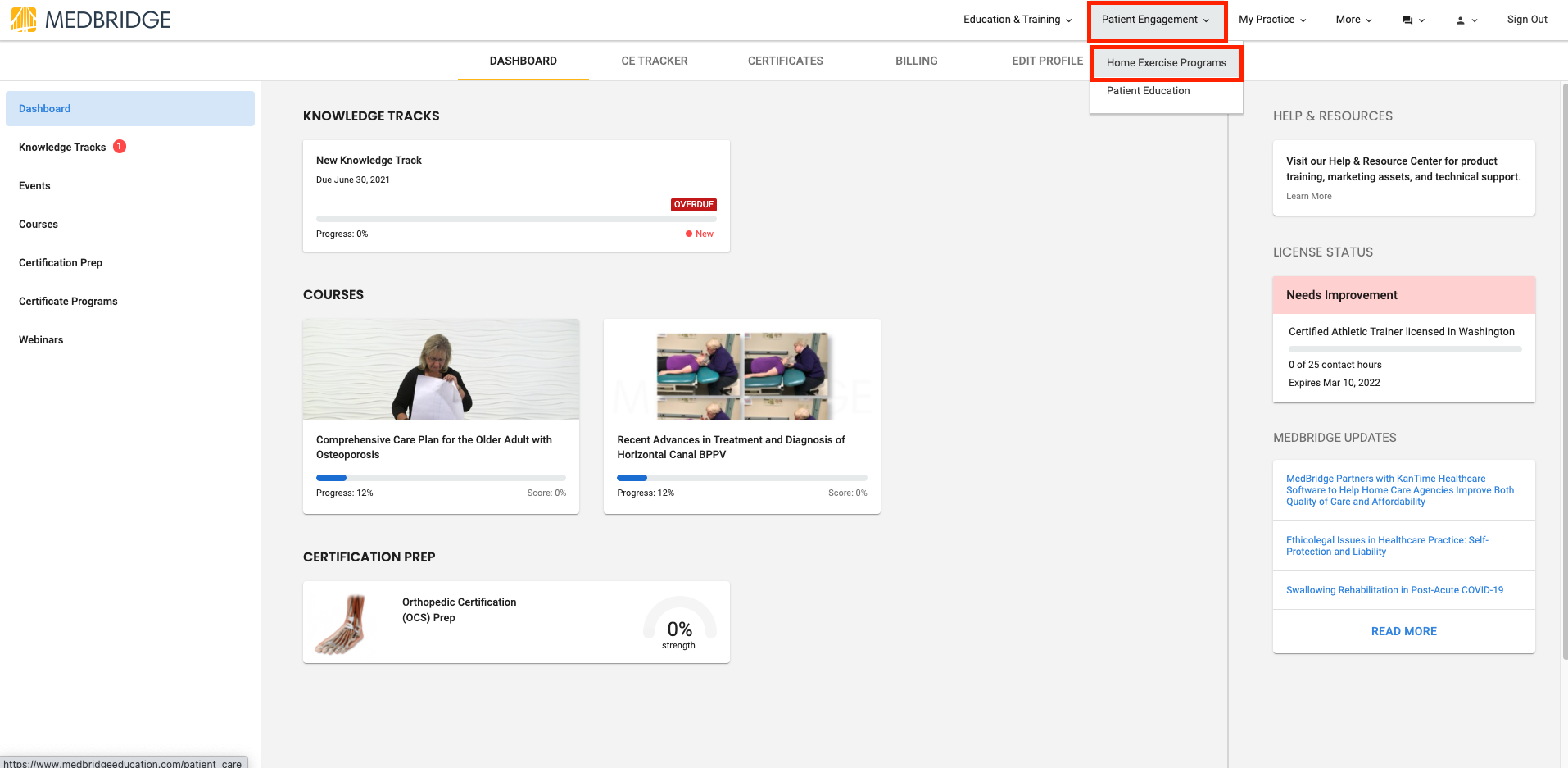 2. Select the exercise you wish to mirror.

3. Press the "Mirror Video" button.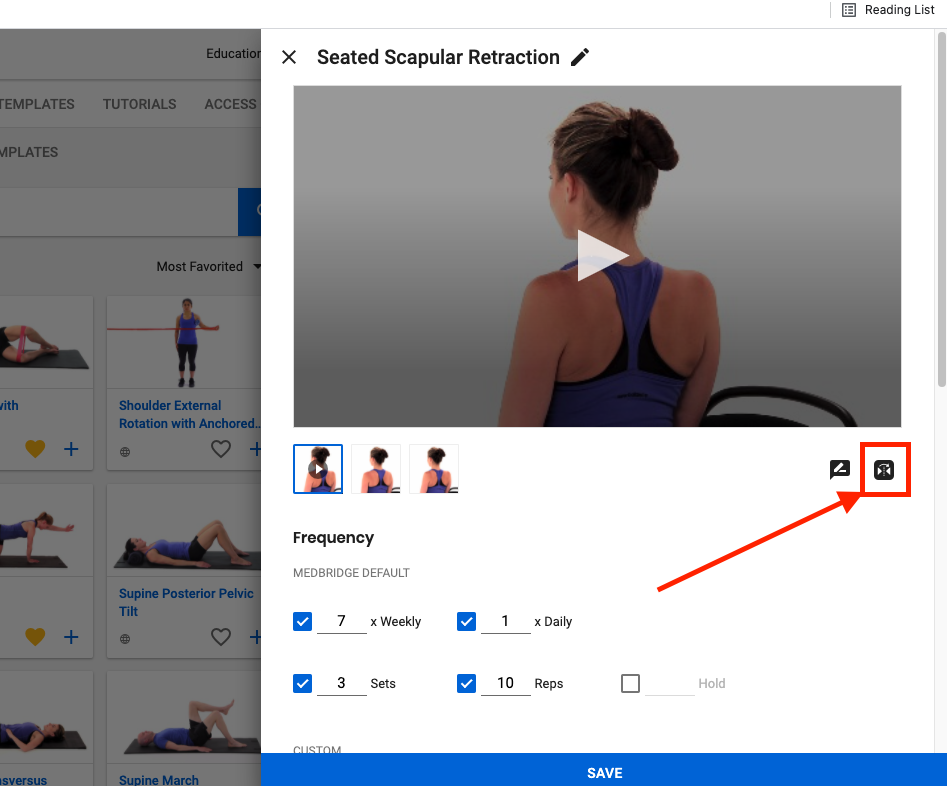 4. Your exercise video and thumbnail images will be mirrored. Press "Save" or "Add to Program".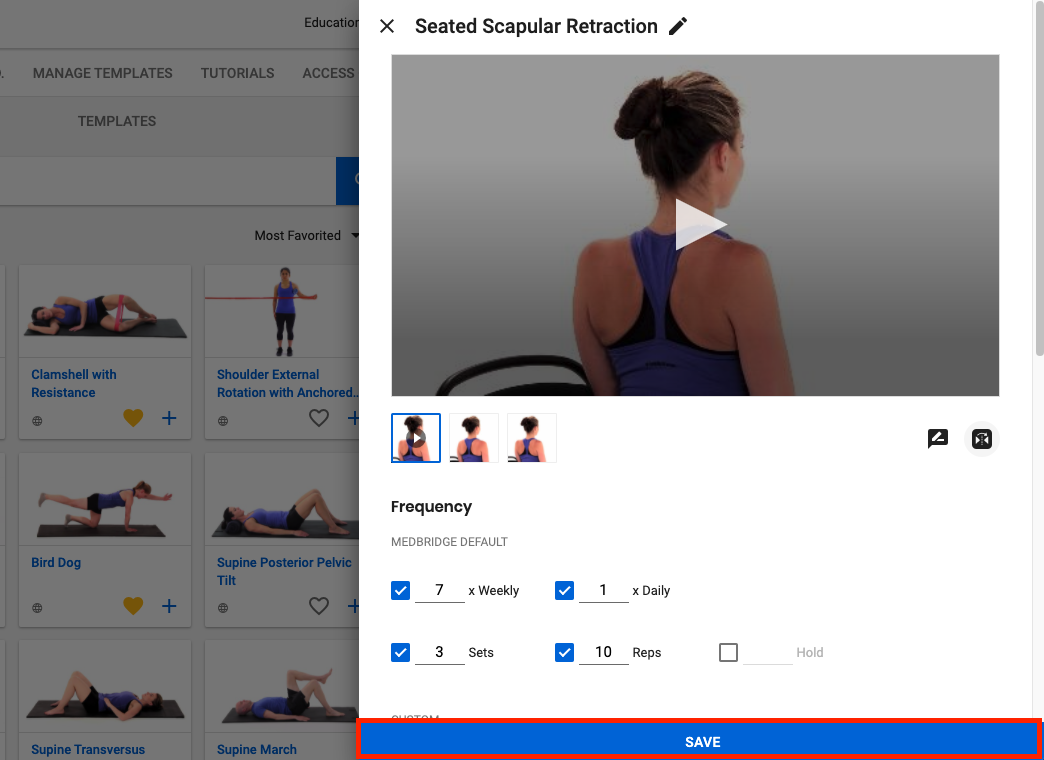 5. The exercise will be added to the Program Builder.

6. You can then email, print or text the HEP to your patient.
Looking for other ways to customize your HEP? Follow this link: Tips for customizing exercises