Engage your patients in the treatment process by providing them the highest quality Patient Education resources. Follow these steps to learn how to search for, customize, and add Patient Education to your patient's home programs.
1. Click on the "Patient Engagement" tab in your account, then click "Create Home Exercise Program."

2. Select the "Patient Education" tab. Use the text search at the top to find a pathology, or filter using the Education Categories on the left-hand side.

3. Drag and drop the condition you would like to add to the Home Exercise Program on the right-hand side.

To further customize for your patient, click the 3D model image. In this window you can edit the name of the condition, edit the description, and save the description as a default for future use. Once done editing, click "Add to Program."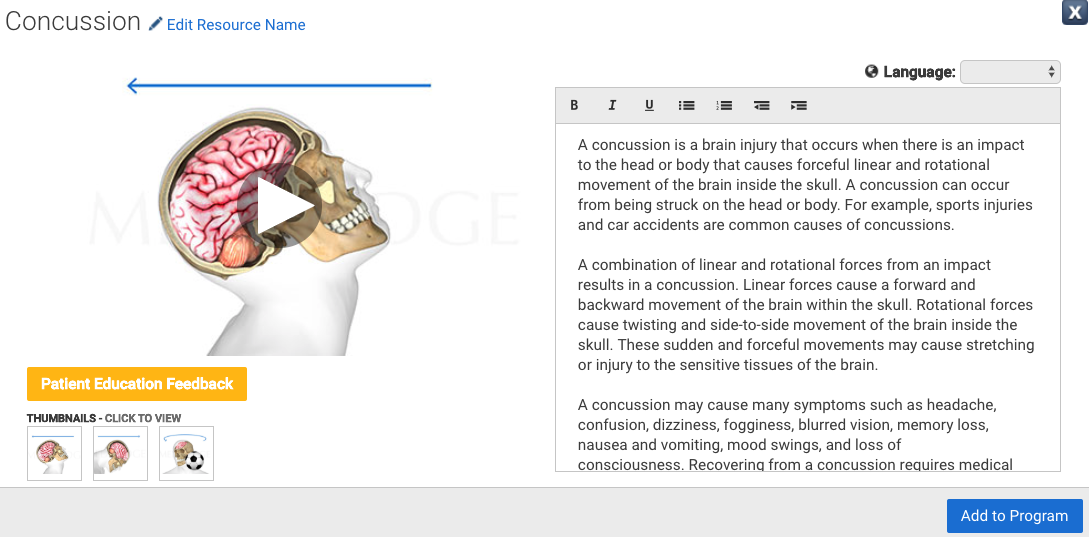 4. You can print your patient's program or email the program to your patient.
Print-out example: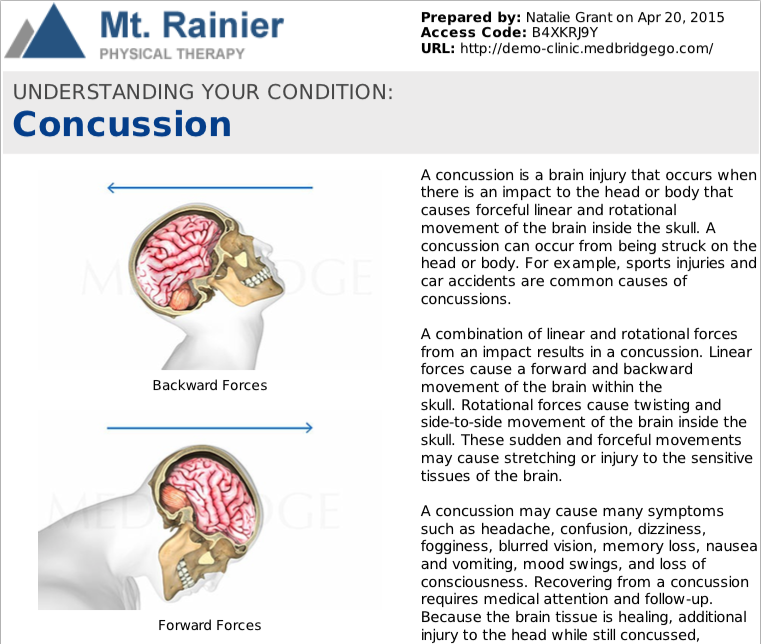 Patient Portal example: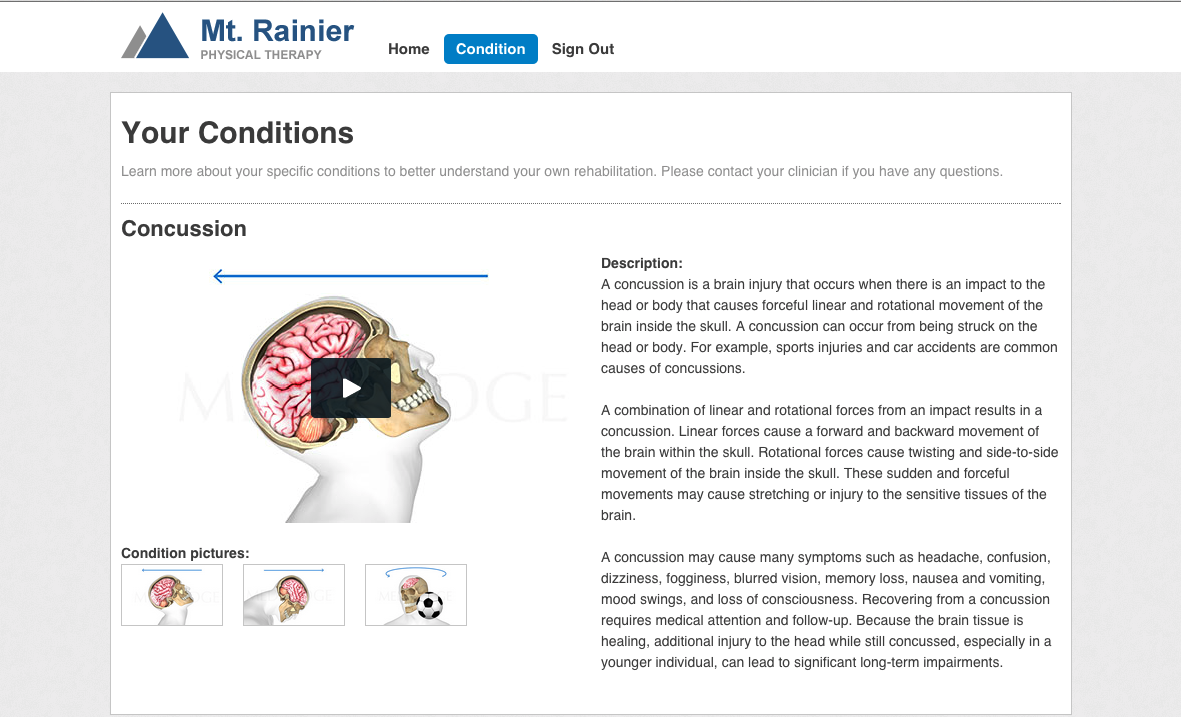 For more information on printing or emailing a home program, please follow these links: How do I print an HEP? How do I email my patient their HEP?