---
In this series of articles we'll introduce you to what the Hierarchy Subscription Tools are, in what scenarios it will be helpful and efficient to use, and how to make the most common subscription changes on your own.
To skip to a different part or read our FAQs about the tools, please click the links above.
Introduction
Welcome to Hierarchy! The ultimate end-goal of this product is to provide Managers and Directors, such as yourself, full transparency into the structure of your company with real-time reporting of your clinicians' engagement and performance.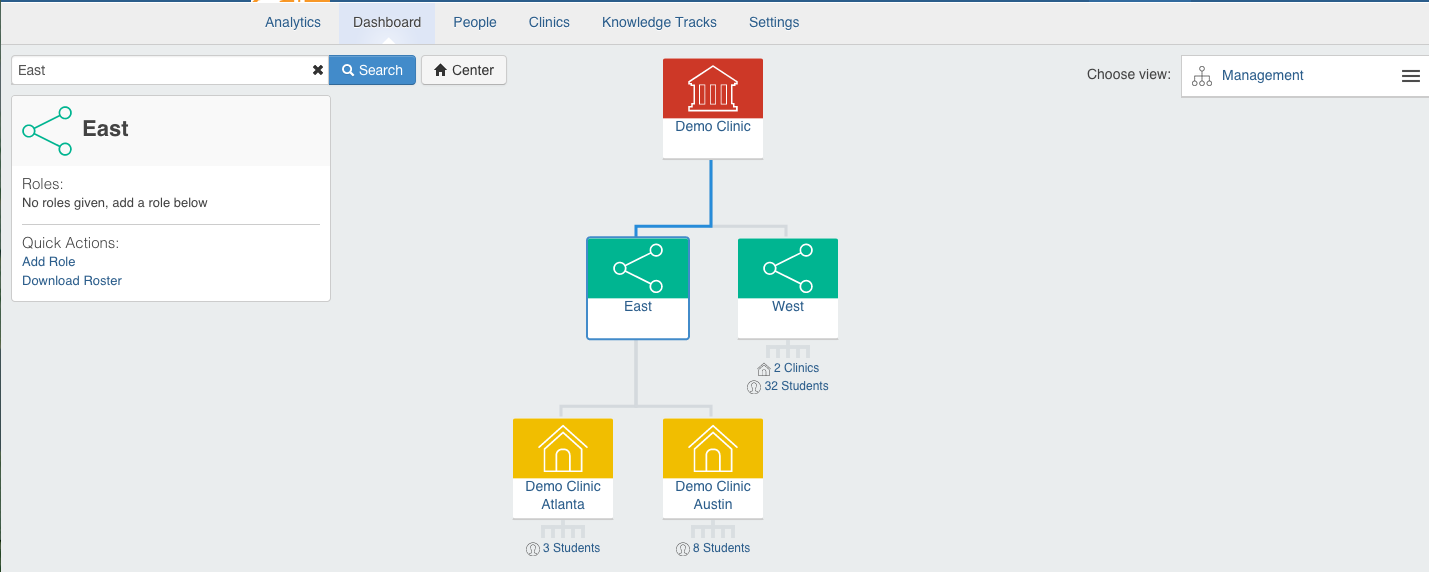 The Hierarchy homepage gives you a high-level overview of your organization's structure on MedBridge.
But it doesn't end with reporting. After seeing the data, we'll arm you with quick, actionable tools for remedying performance gaps, elevating excellence across your company: targeted clinical education, patient education, and professional, custom home exercise programming.
As a first step towards this goal, we've built step-by-step subscription management tools to give you answers to the most foundational questions - who has a MedBridge subscription? What do my clinicians have access to with their subscriptions? How many of our SLPs are on MedBridge? The list of questions can go on. Ultimately we want to provide you visual tools for answering these questions on your own, quickly, so you can focus on more important things: improving patient outcomes and satisfaction.
When to use Subscription Tools
Subscription Tools are meant to save you time and give you more autonomy in making MedBridge subscription changes. Specifically, this includes common actions such as:
Adding a new clinician onto MedBridge
Removing a clinician's access to MedBridge
Giving a clinician Admin or Manger role access
Simply identifying if a clinician has/doesn't have a MedBridge subscription
And more!
In Part 2 we'll show you how to make subscription changes.