The Table of Contents allows you to navigate and jump around the different chapters of your course. You may need to use the Table of Contents if:
You'd like to review information from an earlier chapter

You want to review information from a previous section before the "Learning Assessment."

You'd like to skip forward or backward within your course

You'd like to complete a previous viewed item
1. Select a course from the Course Catalog.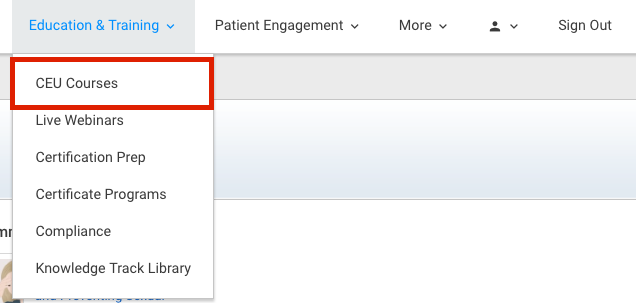 2. Press the "Start Course" button.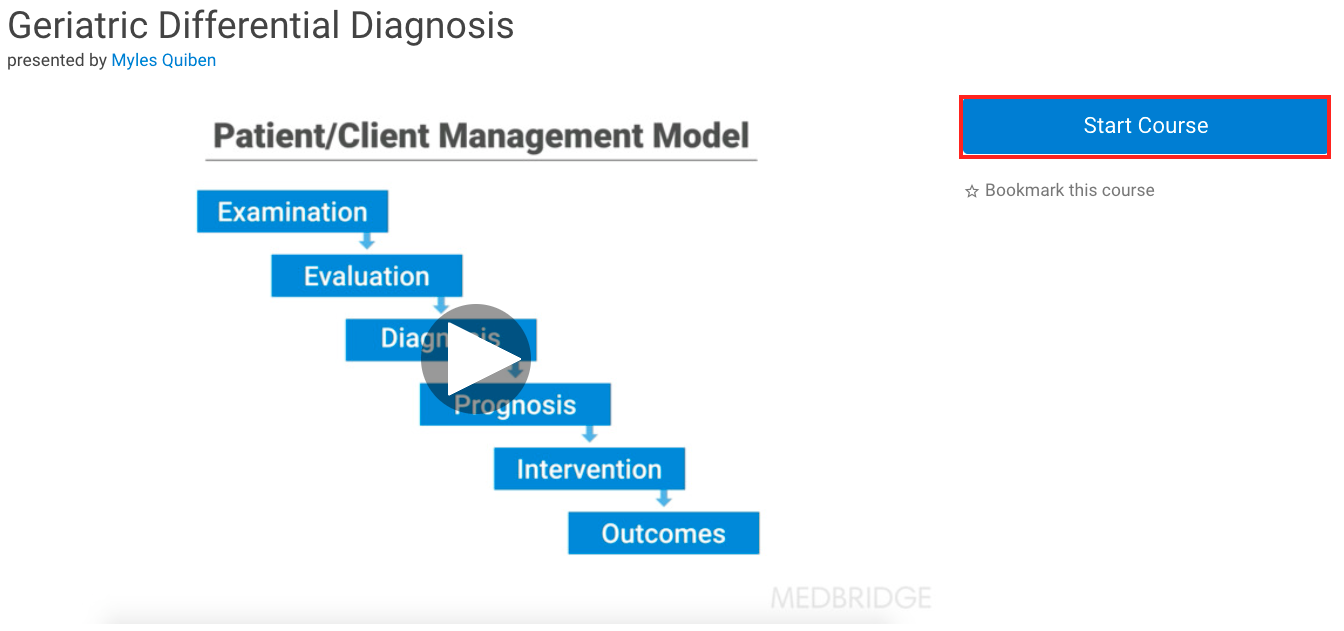 3. The "Table of Contents" will be displayed below the course video.

The arrows will expand to show each chapter in the course. These chapters are numbered.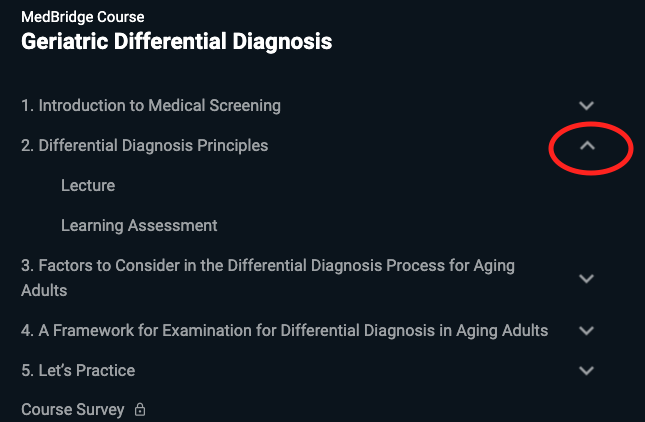 4. To got to another chapter, click on the lecture of the chapter. Here, we've clicked on the chapter entitled "2. Differential Diagnosis Principles." When you select a chapter, the tab will expand and display the sections within the chapter. Select "Lecture" to start the video.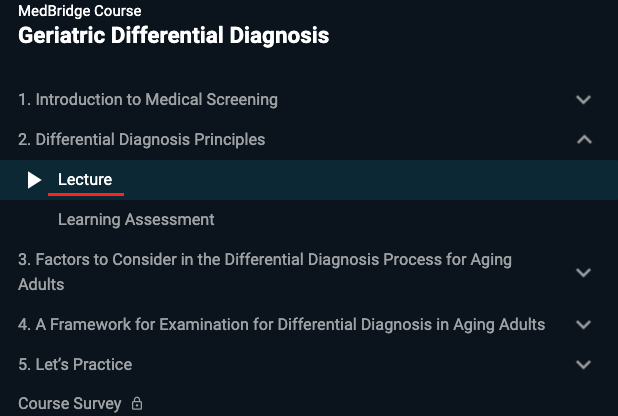 5. Once you've completed a chapter or learning assessment, you will see a green check mark next to the completed section and be prompted to start the next item. In order to unlock the final course survey, you will want to make sure a green check mark is next to each section.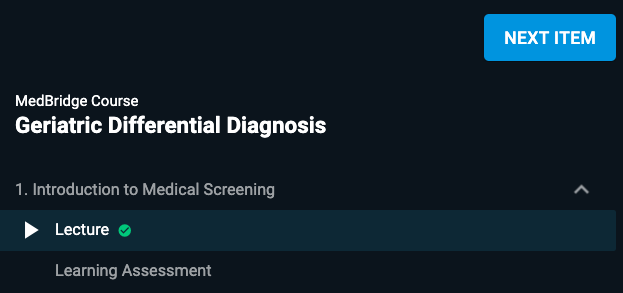 For more information on taking courses, please follow this link: Getting Started with MedBridge Courses