The MedBridge HEP builder gives you the flexibility to customize exercises to fit the specific needs of your patients. In this article, we'll show you how to customize articles to fit the needs of your patients.
Here are all the ways you can customize an exercise:
Click on the name of an exercise in the program builder or the exercise library to start customizing it.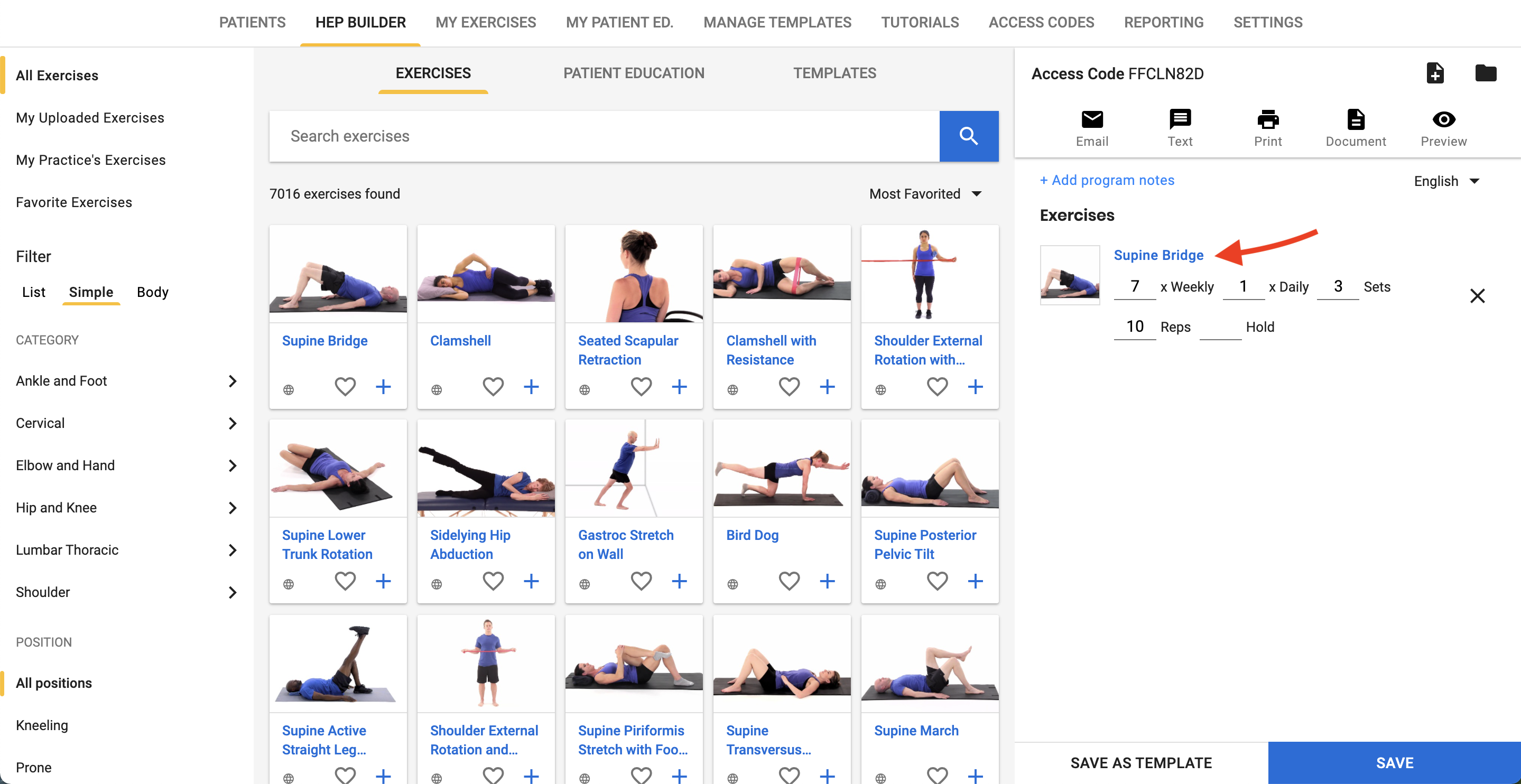 Edit the exercise name
Edit the name of the exercise to something you and your patient will more easily remember by selecting the pencil icon located next to the exercise name. 
You'll be presented with other common names for this exercise. Select one of these to change how the exercise appears on your patient's program.
Create your own custom name by selecting Add a Custom Name. You can enter in whatever name you prefer for this exercise here.
Modify exercise frequency
You can change the number of times you'd like this exercise to be performed each day and week, as well as the number of sets and reps you'd like your patient to do. Use the checkboxes and text fields to change the exercise frequency. When you're done, select Save.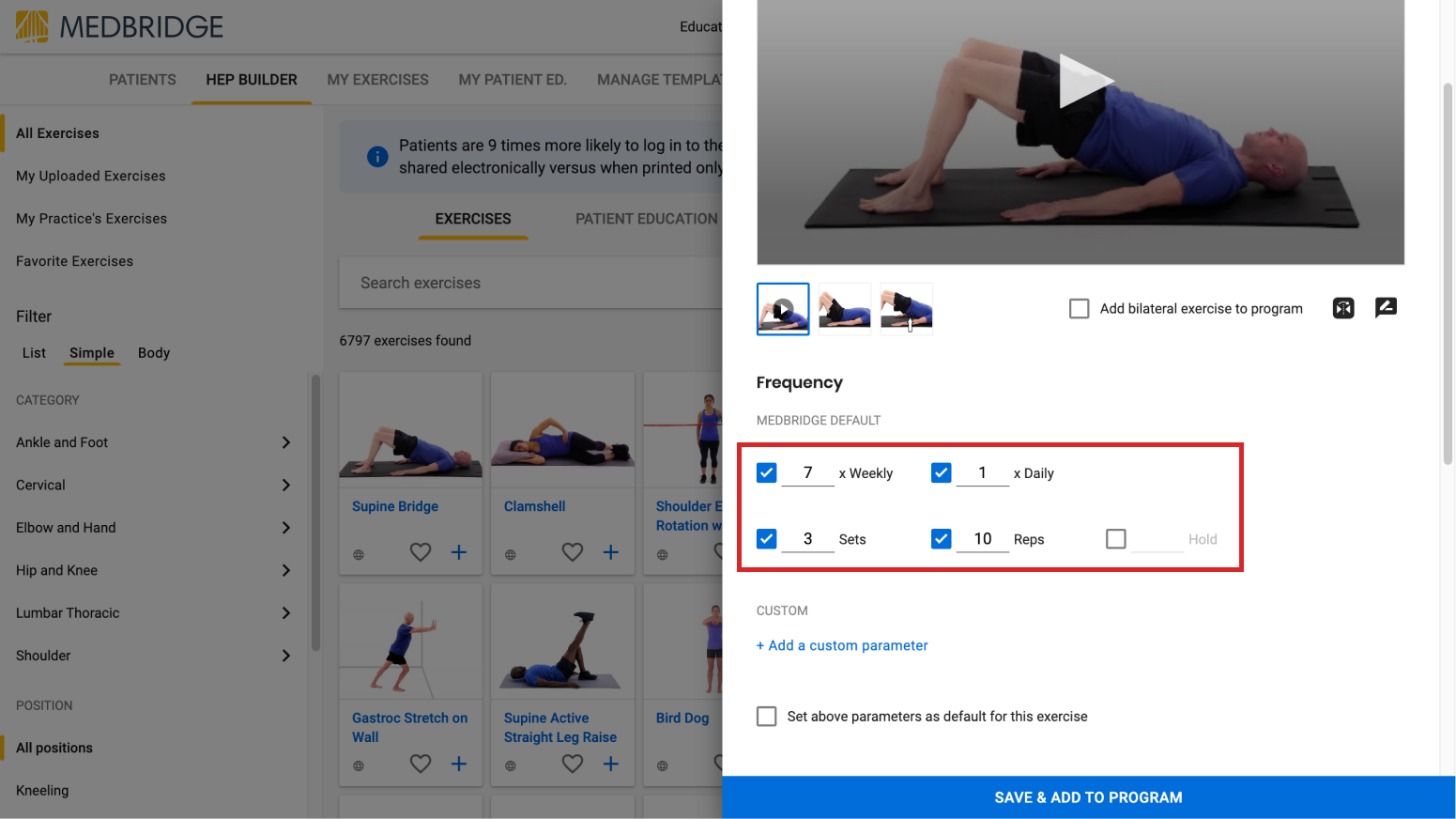 You can also quickly change exercise frequency from the program builder on the right side of the page.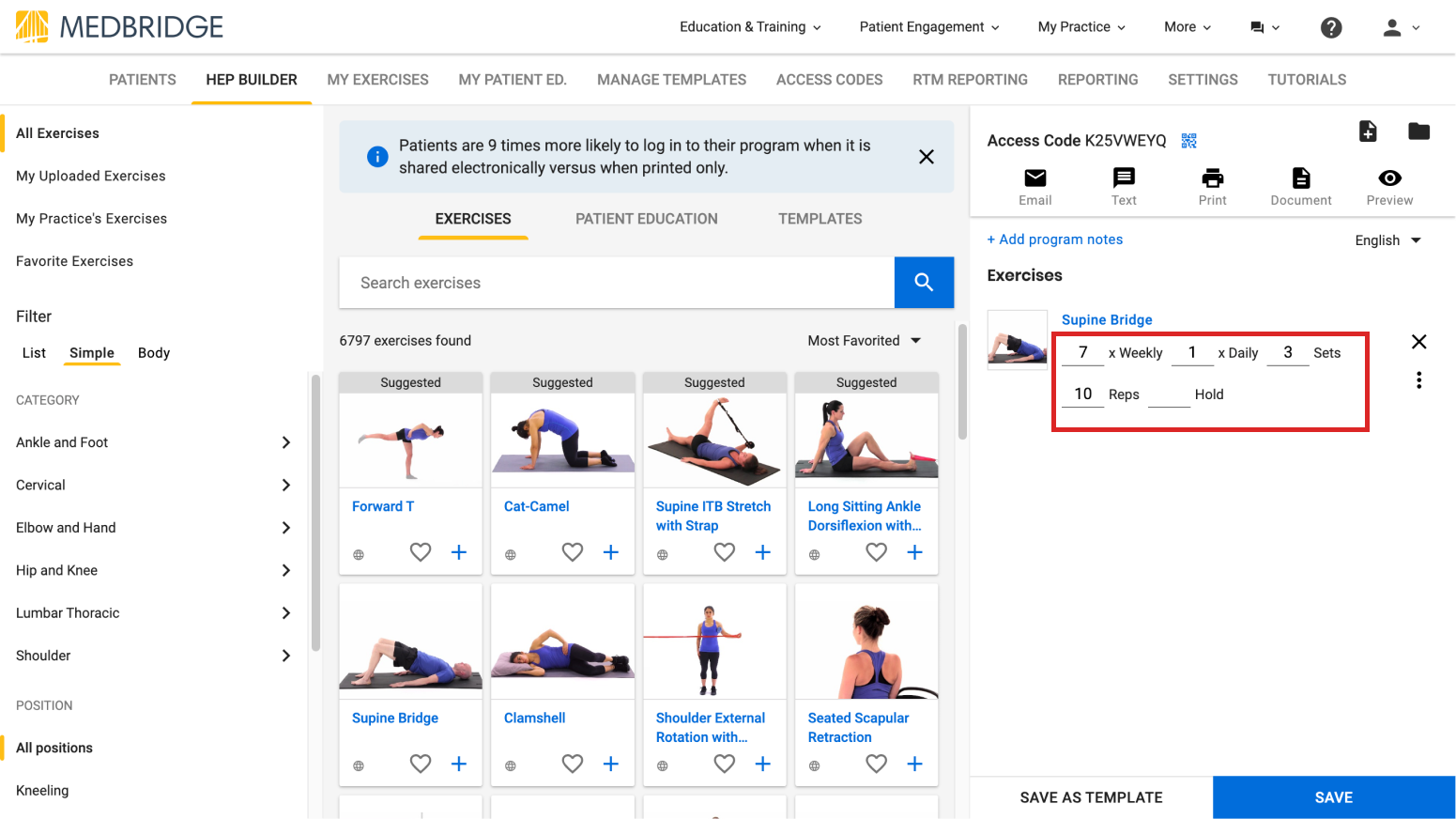 You can also change the default parameters for all exercises.
Add a custom parameter
You can also add custom parameters to an exercise, such as a time frame in which you want your patient to complete the exercise. Select Add a custom parameter to get started.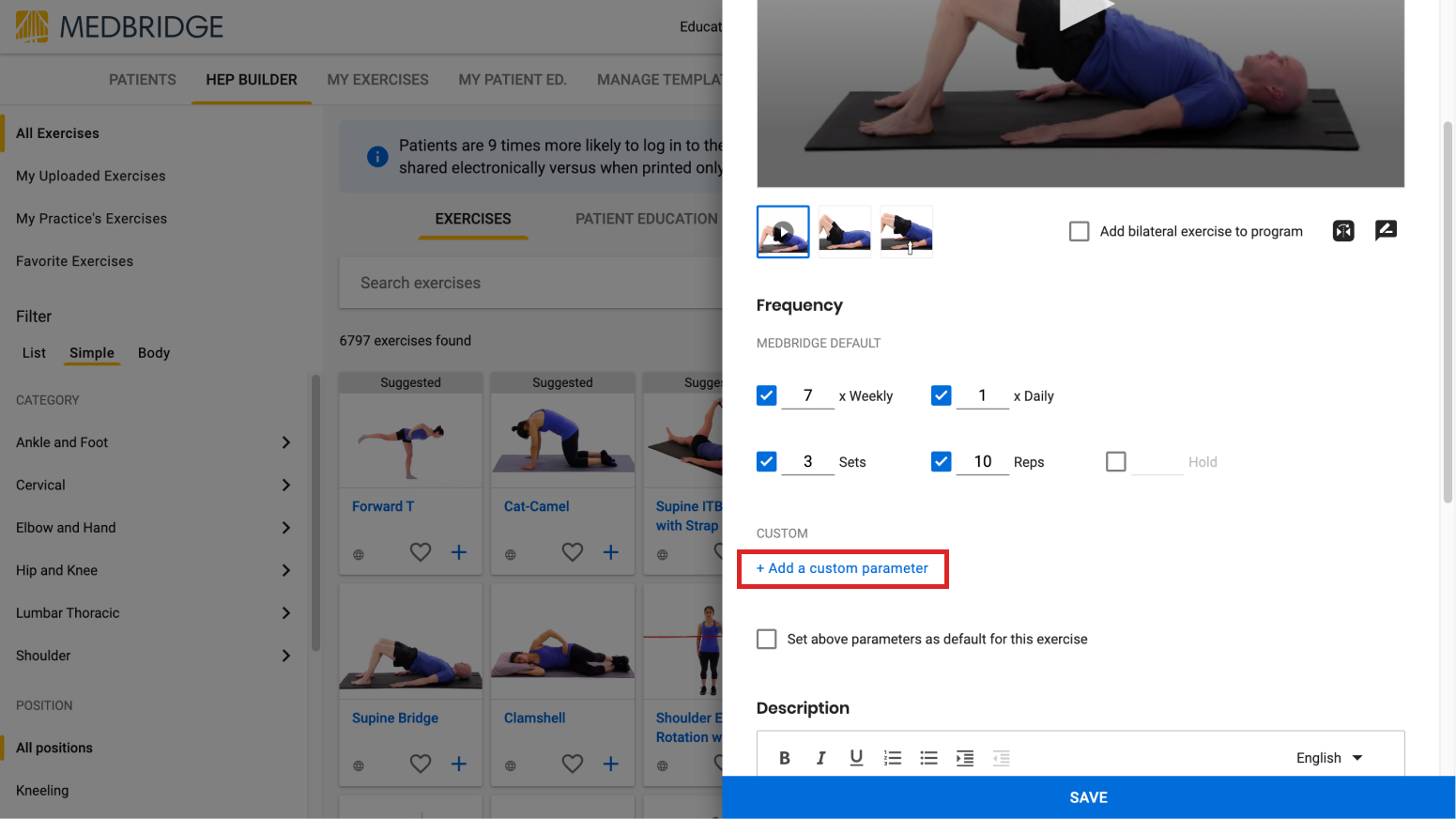 Enter the parameter name and amount. Then select Add parameter. If you'd like, you can check the box to make these the default parameters for this exercise.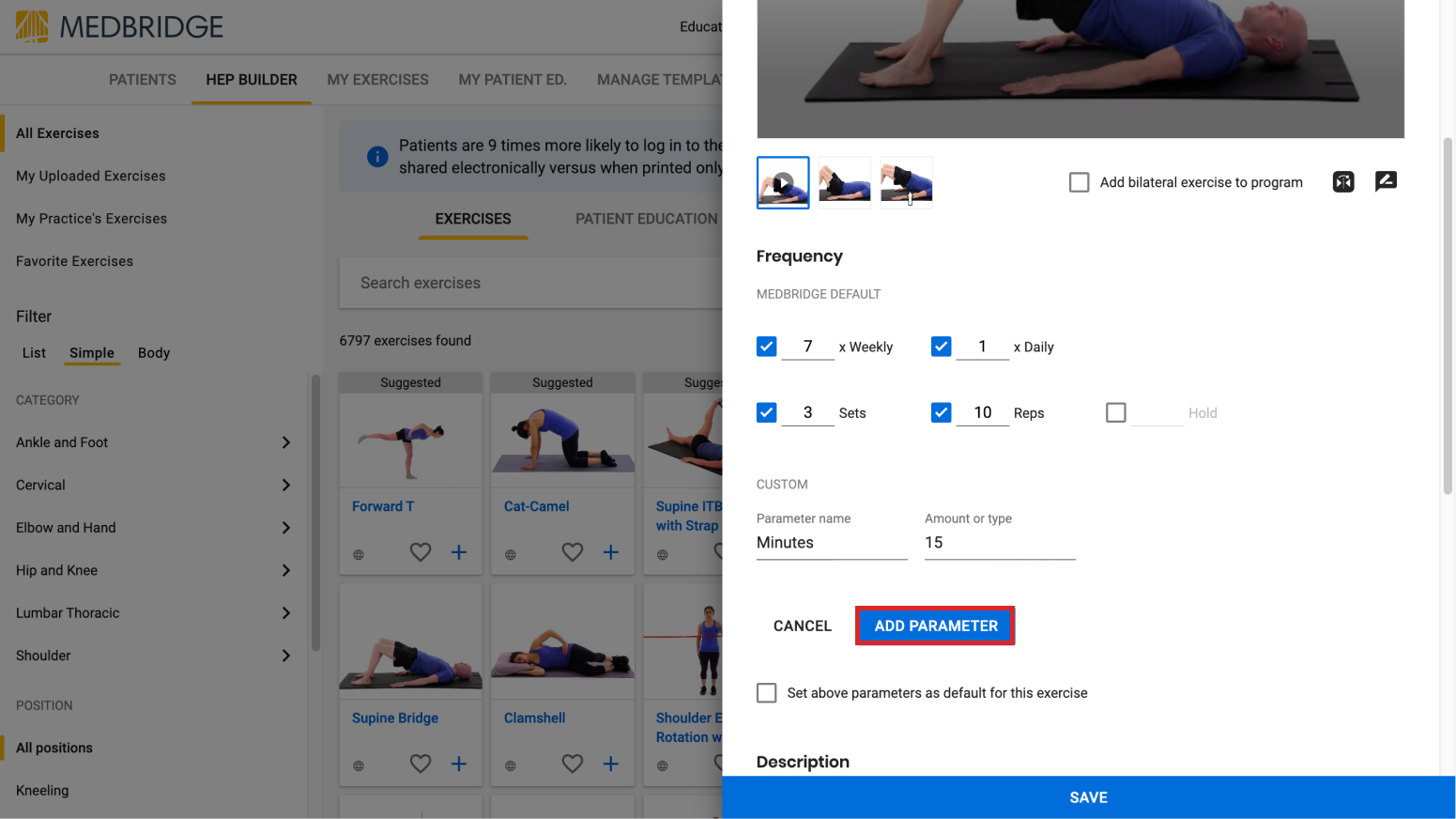 Edit the exercise description
After clicking the exercise name, scroll down to the exercise description. This is a free text field that can be edited however you see fit.
Once you've made an edit, you'll see a checkbox. Check this box to make this description the default for the exercise for all your patients. You can select the clock icon on the right to restore the original description.
When you're finished making edits, select Save.
Add a custom note
You can use a custom note to remind your patient about something you specifically discussed in the clinic. Scroll down to the Custom Notes field and enter your note. Once you are finished typing, select Save.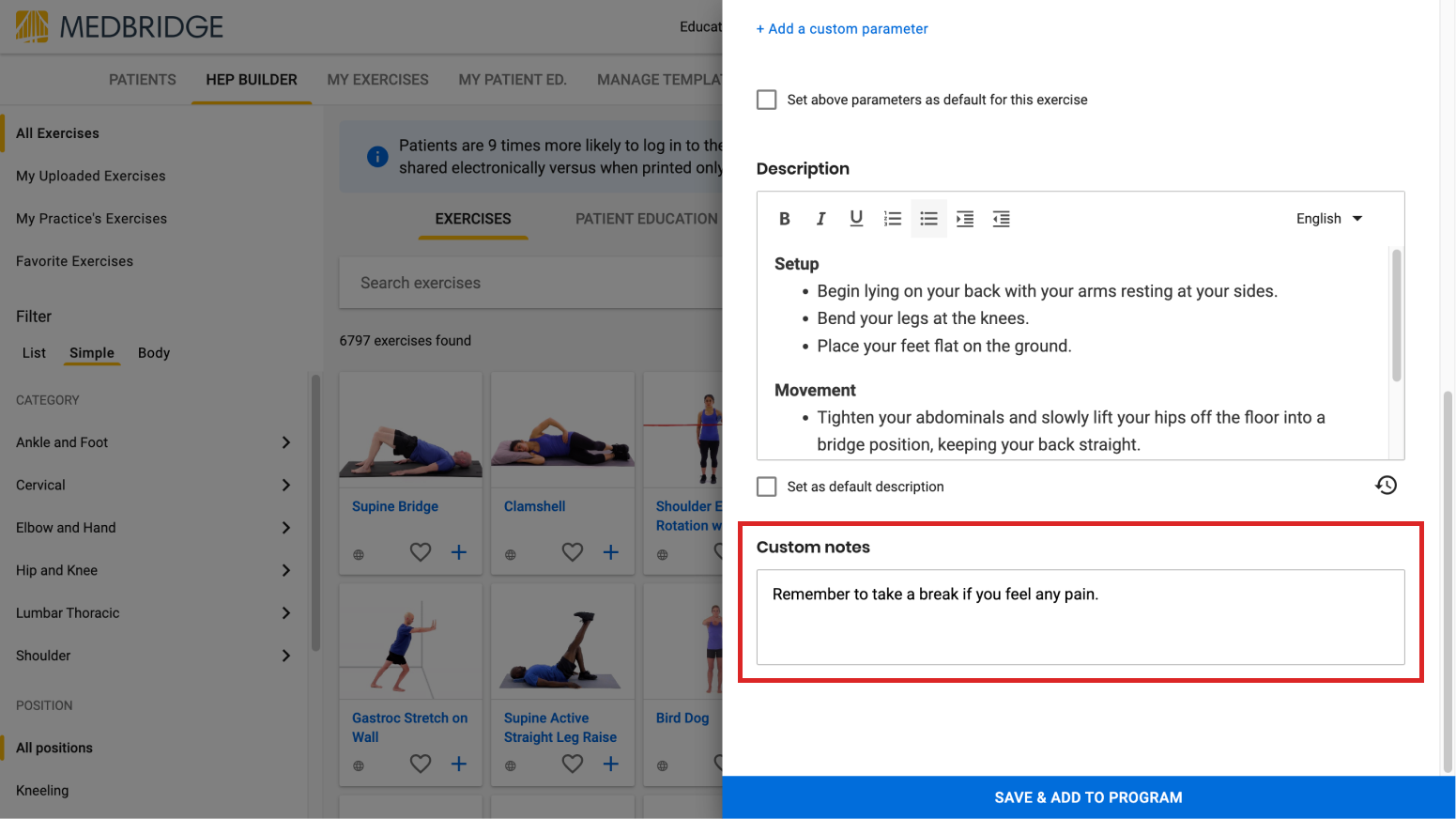 Add bilateral or mirrored exercise
It can help your patient comply with their program if they can see exactly what side of the body the exercise needs to be performed on. You can mirror an exercise by selecting the Mirror button.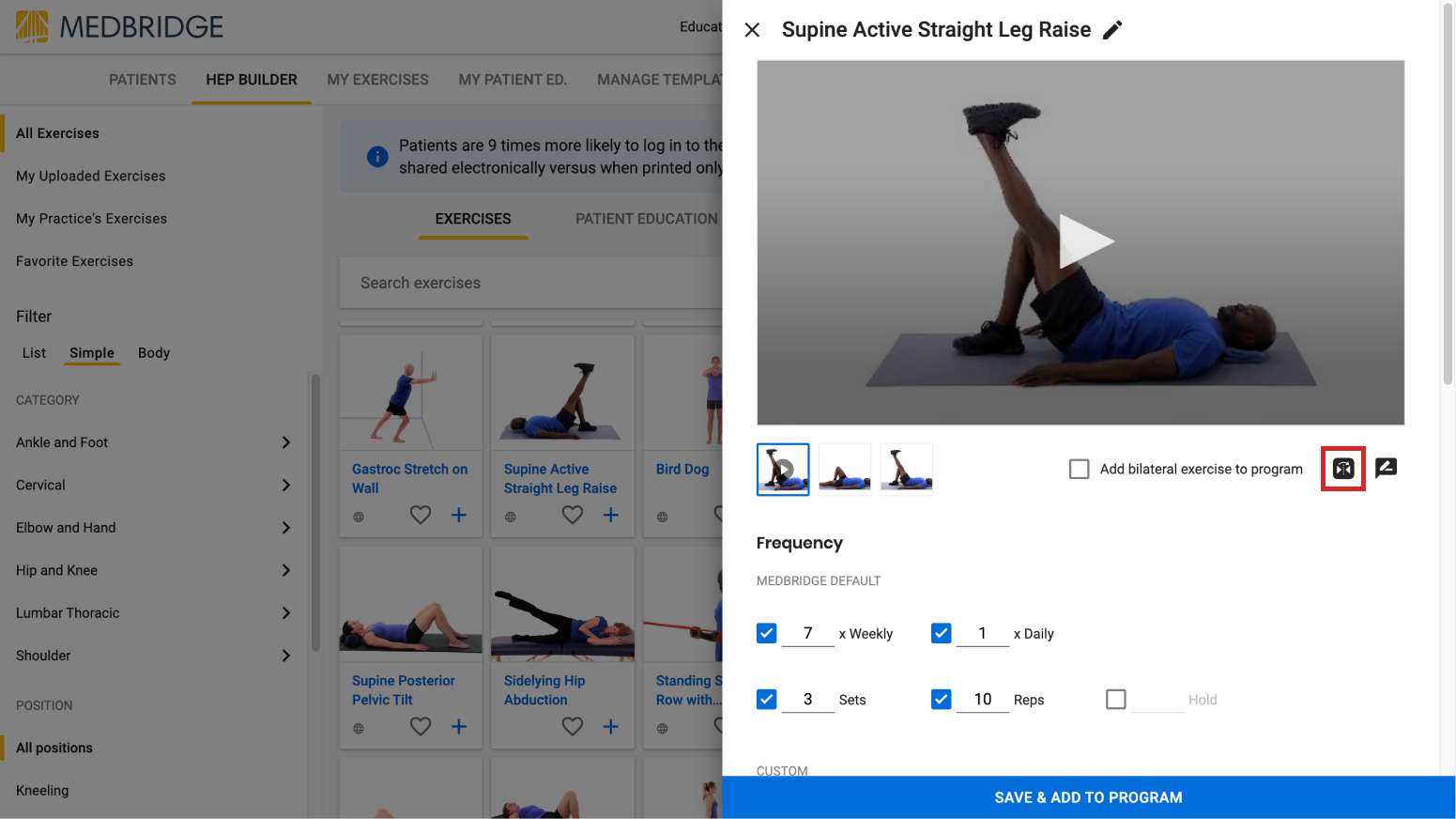 You can also add a bilateral exercise to a program if your patient needs to perform an exercise on both sides of their body.