This function is available only for individual users not associated with Enterprise accounts.
To change the email address on your MedBridge account, navigate to the profile page.
Login to MedBridge.
Click the "Edit Profile" tab located on the main Dashboard page of your MedBridge account.
Update your email as desired.
Click "Update Account".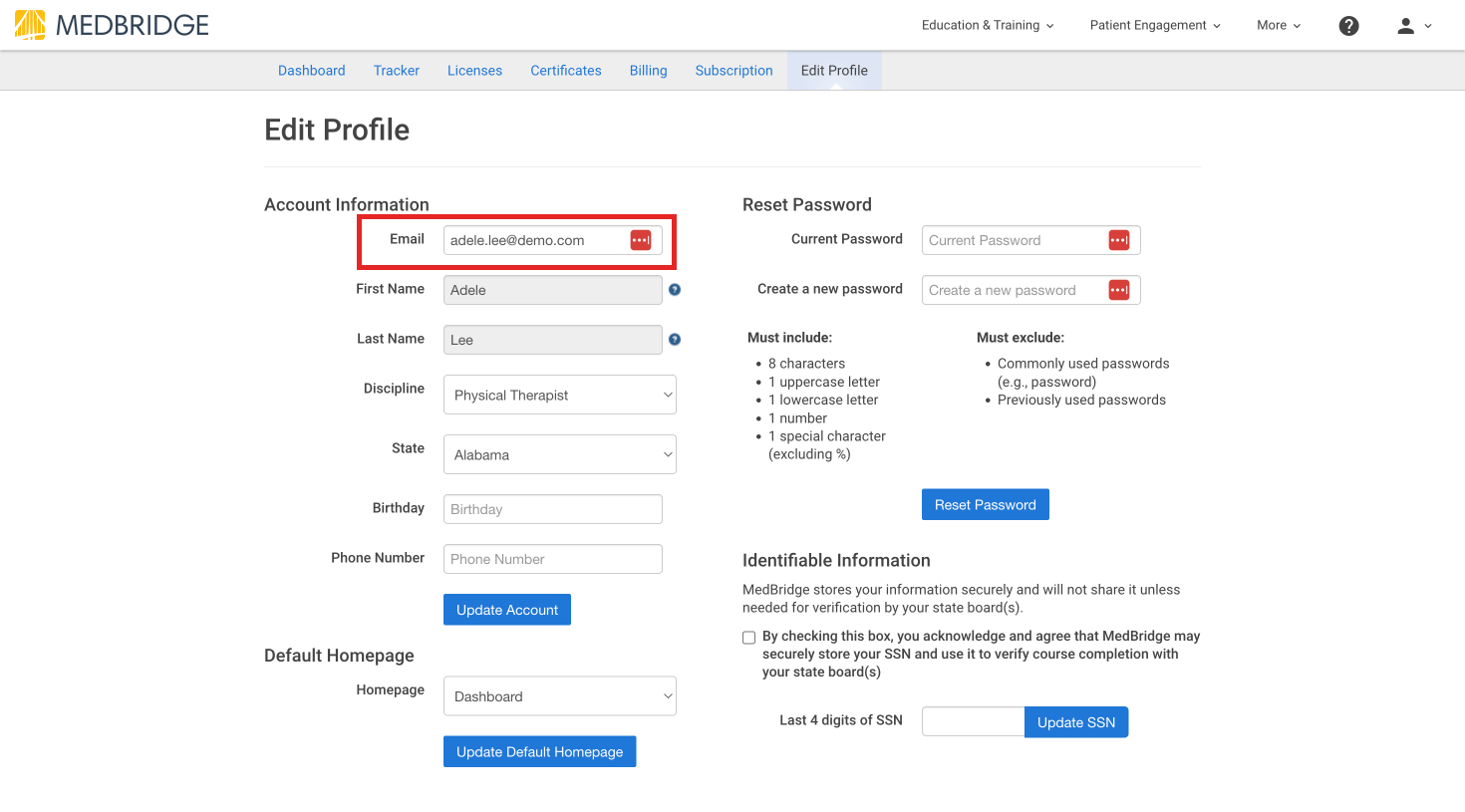 If your account is associated with an organization, and you would like to make changes to your email, we will need approval from the organization admin to change your email.
If you need further assistance, contact our support team or call us at (206) 822-6116.
Our team is available Monday - Friday 6:00am to 5:00pm PST, excluding holidays.