Please follow the instructions below if you need to access a patient's HEP you created previously.
1. Navigate to the Home Exercise Programs page via the Patient Engagement tab.

2. Select the Access Codes tab.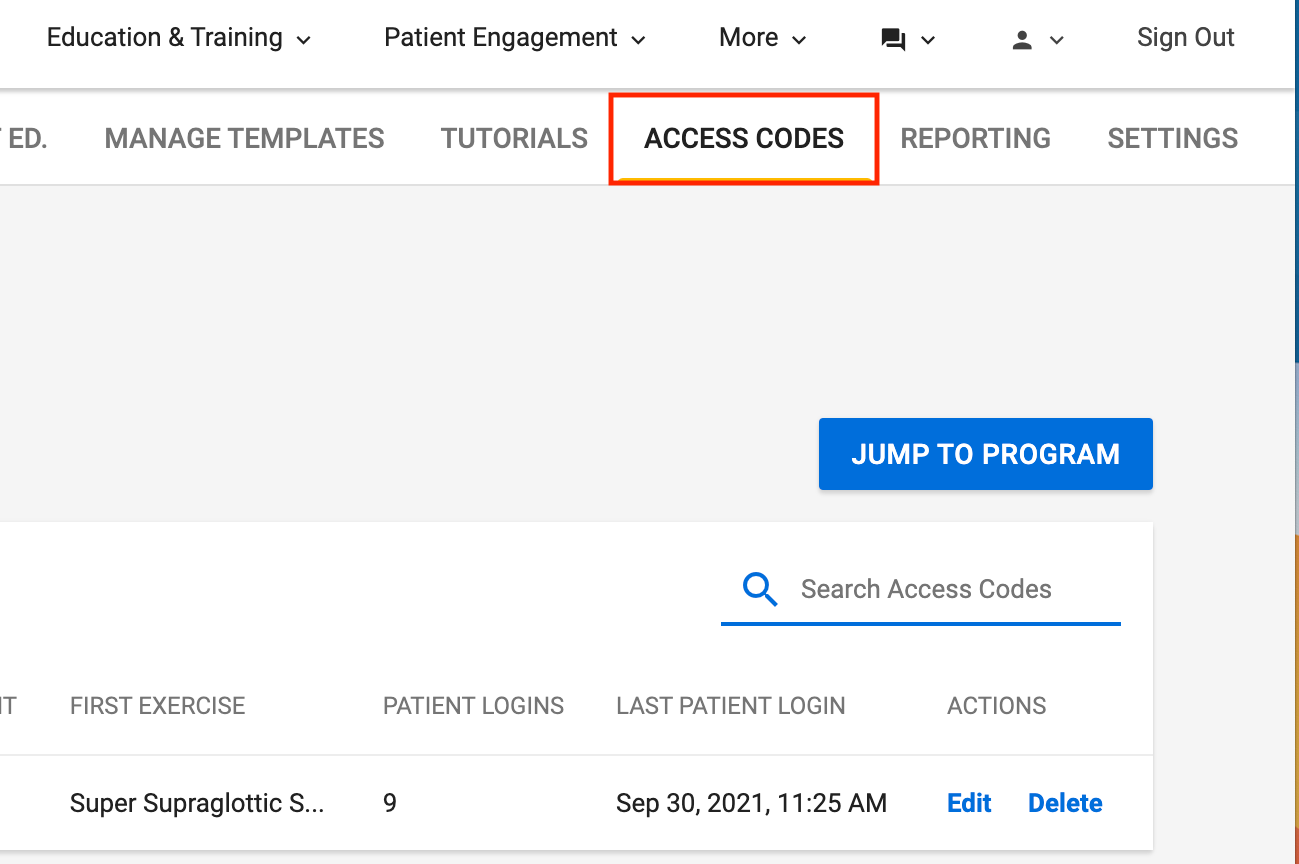 3. Select the Access Code that you wish to view or edit. Click edit and you will be redirected to the HEP Builder where you can modify the patient's program.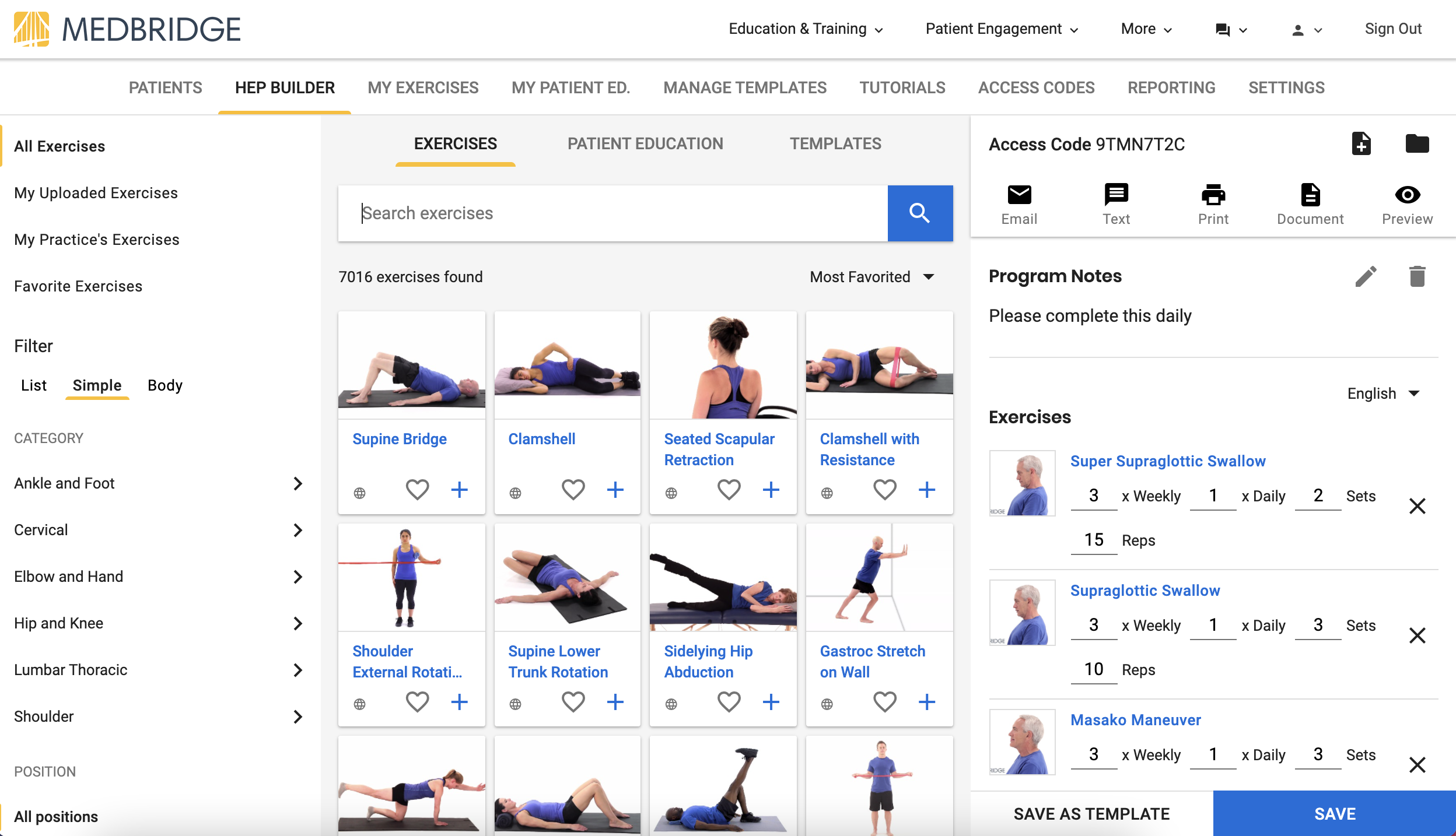 You can then click save to save program.
This is a useful tool for updating an HEP as the patient progresses in their rehabilitation without having to give the patient a new access code or print-out.