1. To share an HEP (Home Exercise Program) template with your colleagues, a program must be saved as a template in the Exercise Builder.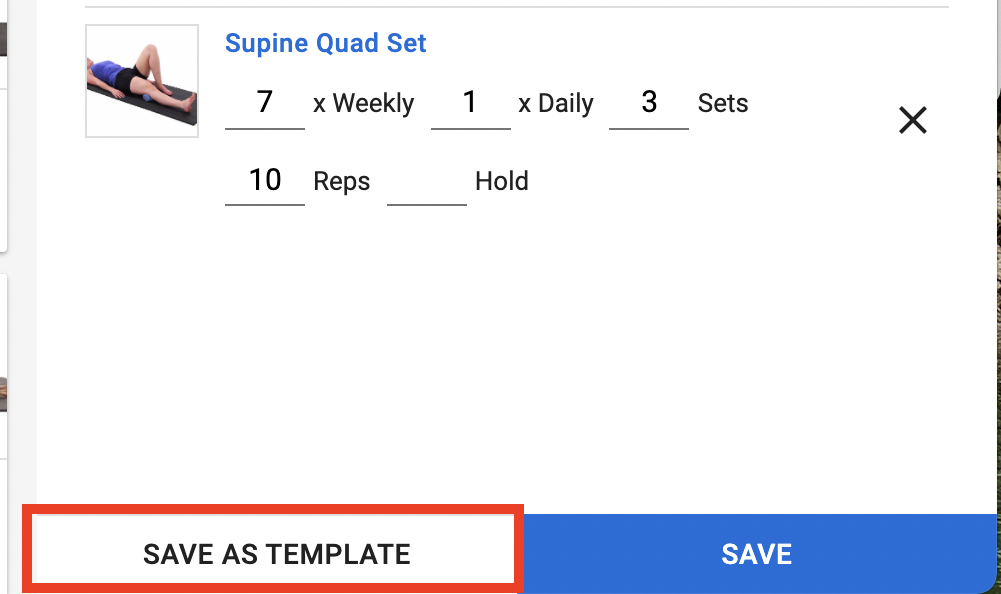 2. Next, go to the "Manage Templates" section within your Home Exercise Program Section.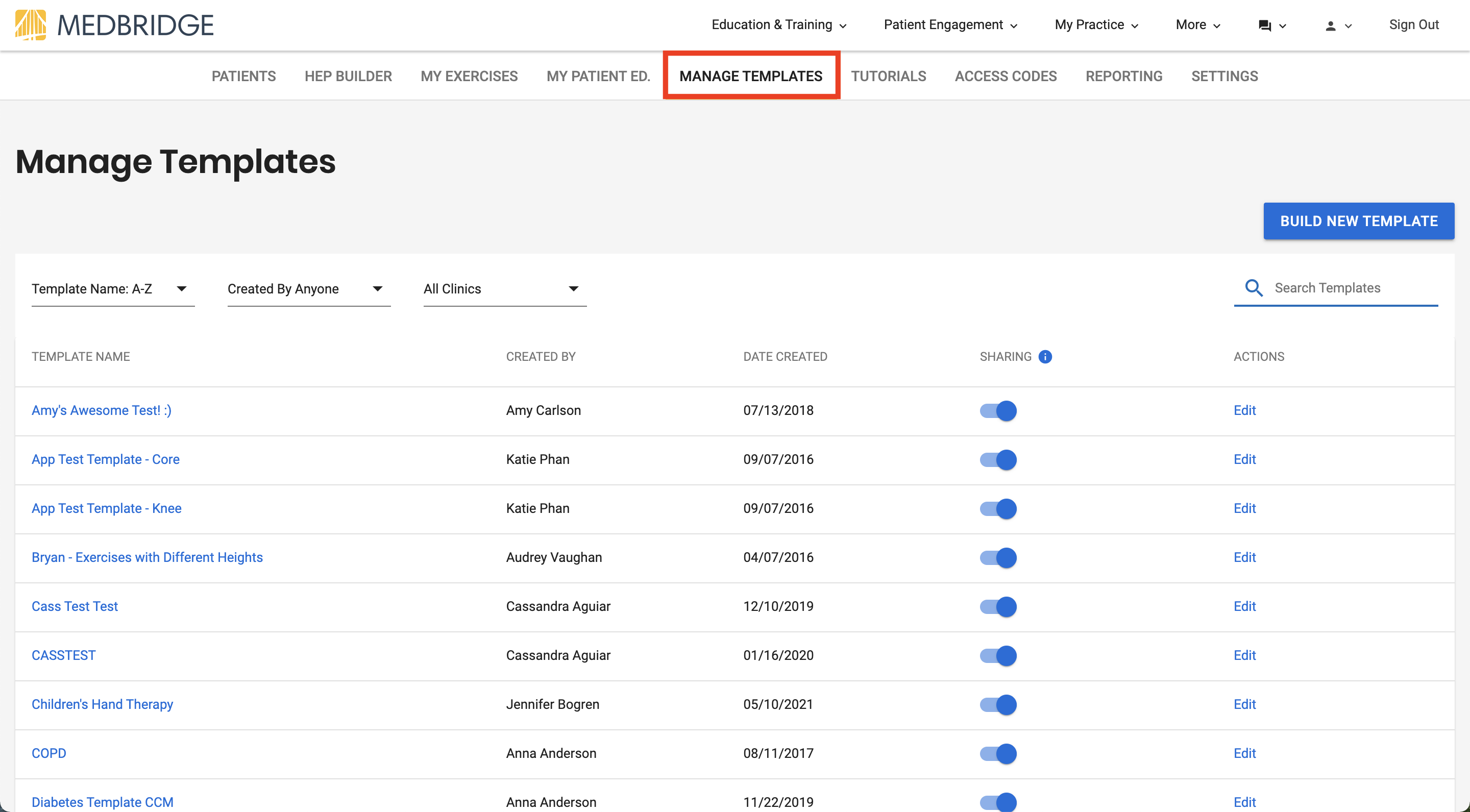 3. To see a list of the templates you've created, you'll want to select "My Templates" in the drop-down menu. Find the template that you want to share and turn sharing on for that template by selecting the blue tab within the sharing column.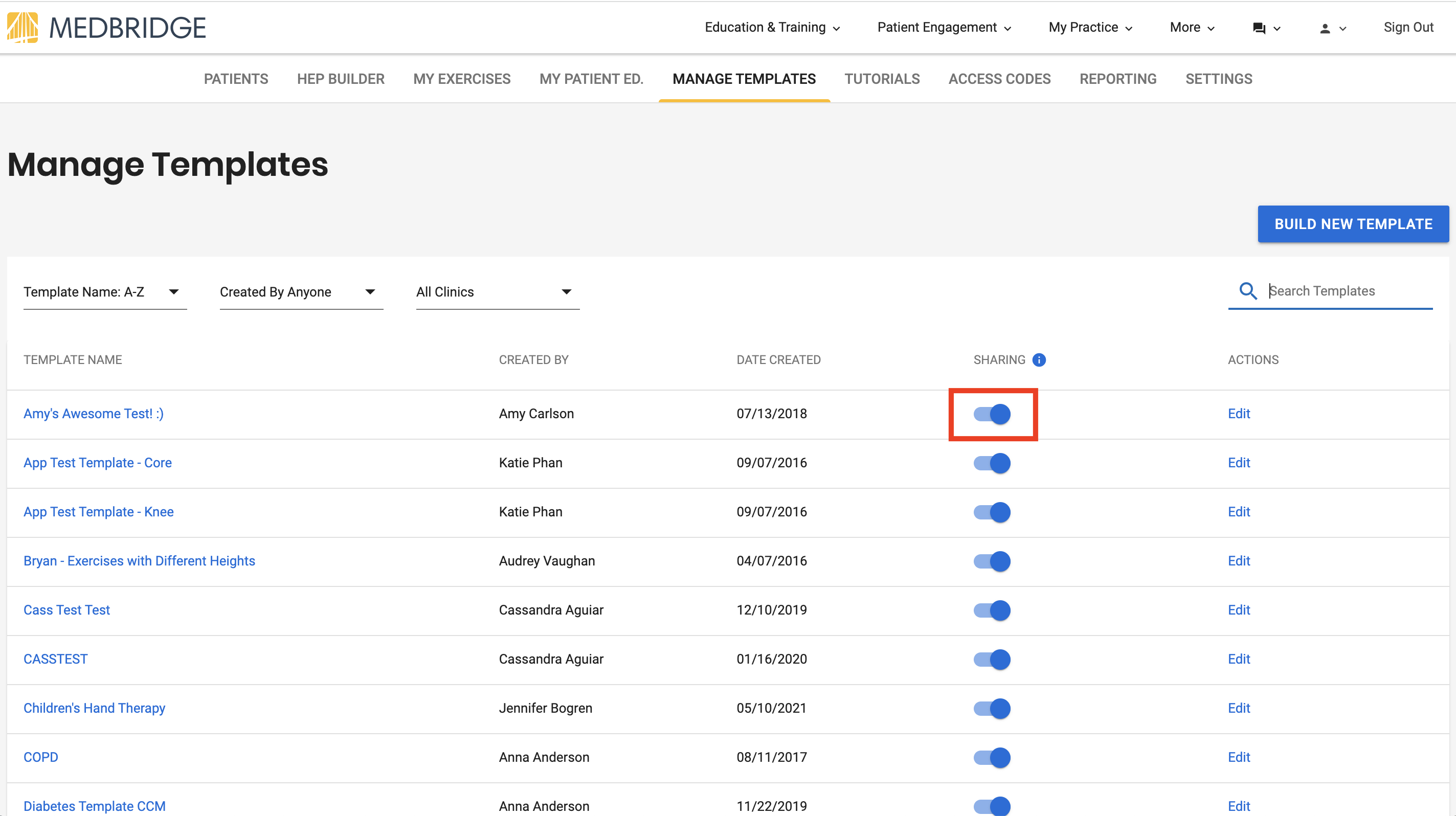 Currently, only users that are part of a clinic subscription are able to share templates within their organization. To learn more about signing up as a group, please follow this link: What is included in a group subscription?
For a live website demonstration for how to create a template, please go to our Patient Care Knowledge Base to view tutorial videos.