MedBridge's Knowledge Tracks feature is designed to help you create, assign and track educational programs for your group.
With Knowledge Tracks you can:
Easily build educational programs for your practice to provide a powerful foundation to help you attract, develop, and retain the top clinicians.

Create, integrate, and track customized curriculum for your team - including onboarding, mentorship, certification, and other educational programs to improve outcomes and bridge performance gaps.

Tailor custom curriculum to help develop specializations, or leverage our upcoming series in business, healthcare management, clinical certification training, and more.
What can I add to a Knowledge Track?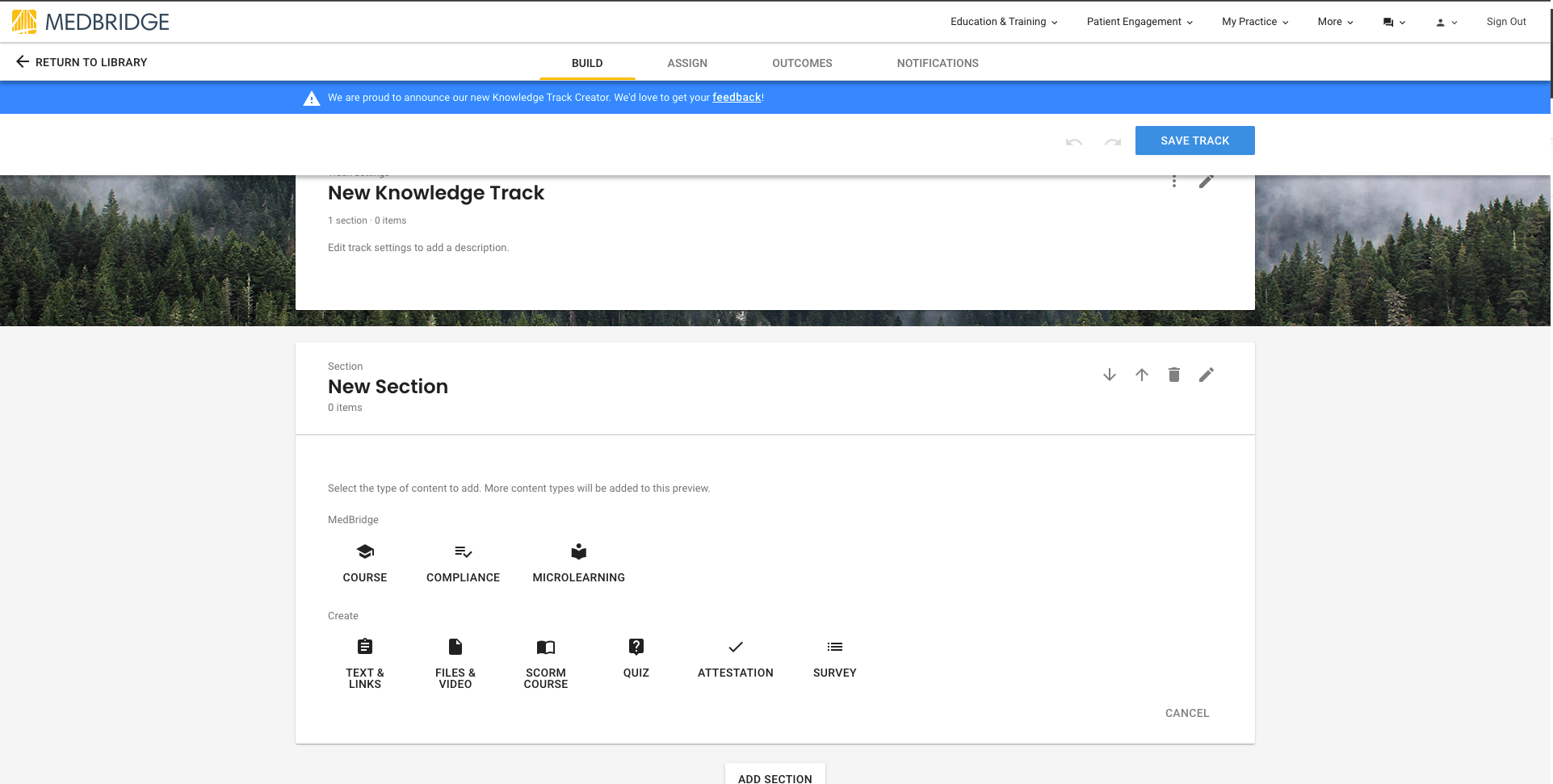 MedBridge Courses: Leverage curriculum from our library of over 100 courses.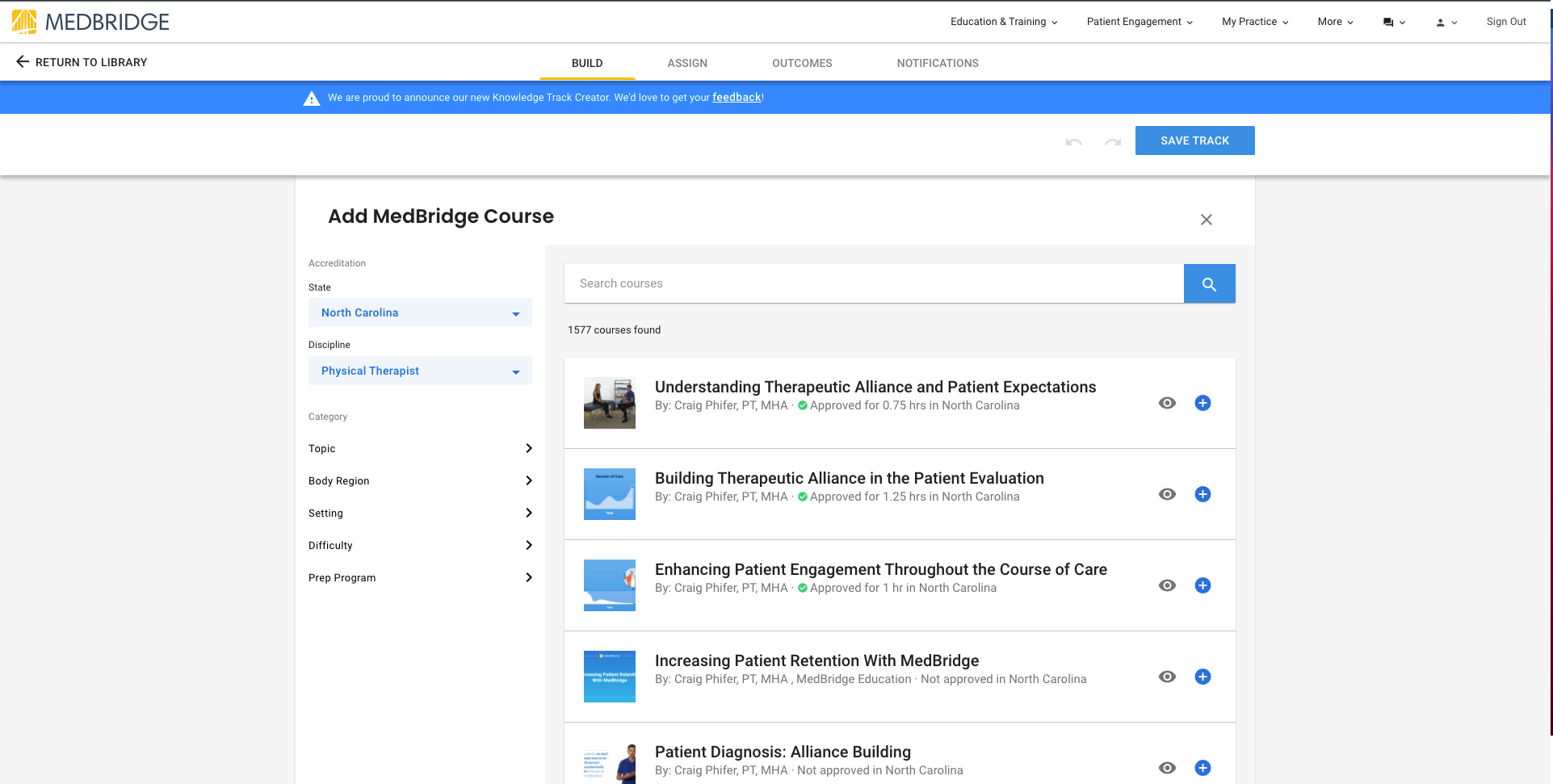 Compliance Training: Standardize and automate effective compliance training
to safeguard your organization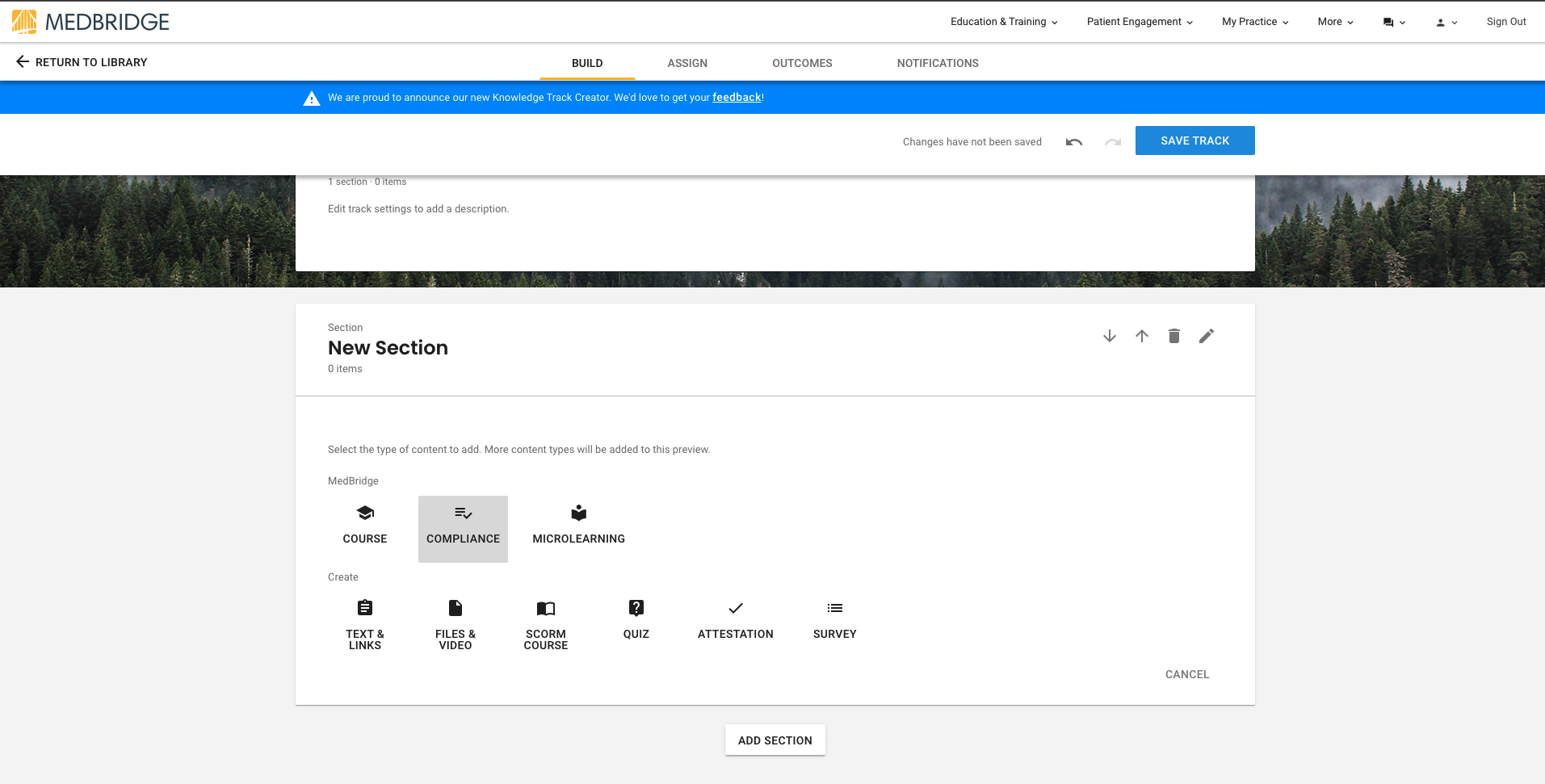 Microlearning: Address skill gaps with short, hyper-focused three- to five-minute courses that drive behavior change, and achieve better outcomes with just-

in-time training for your team.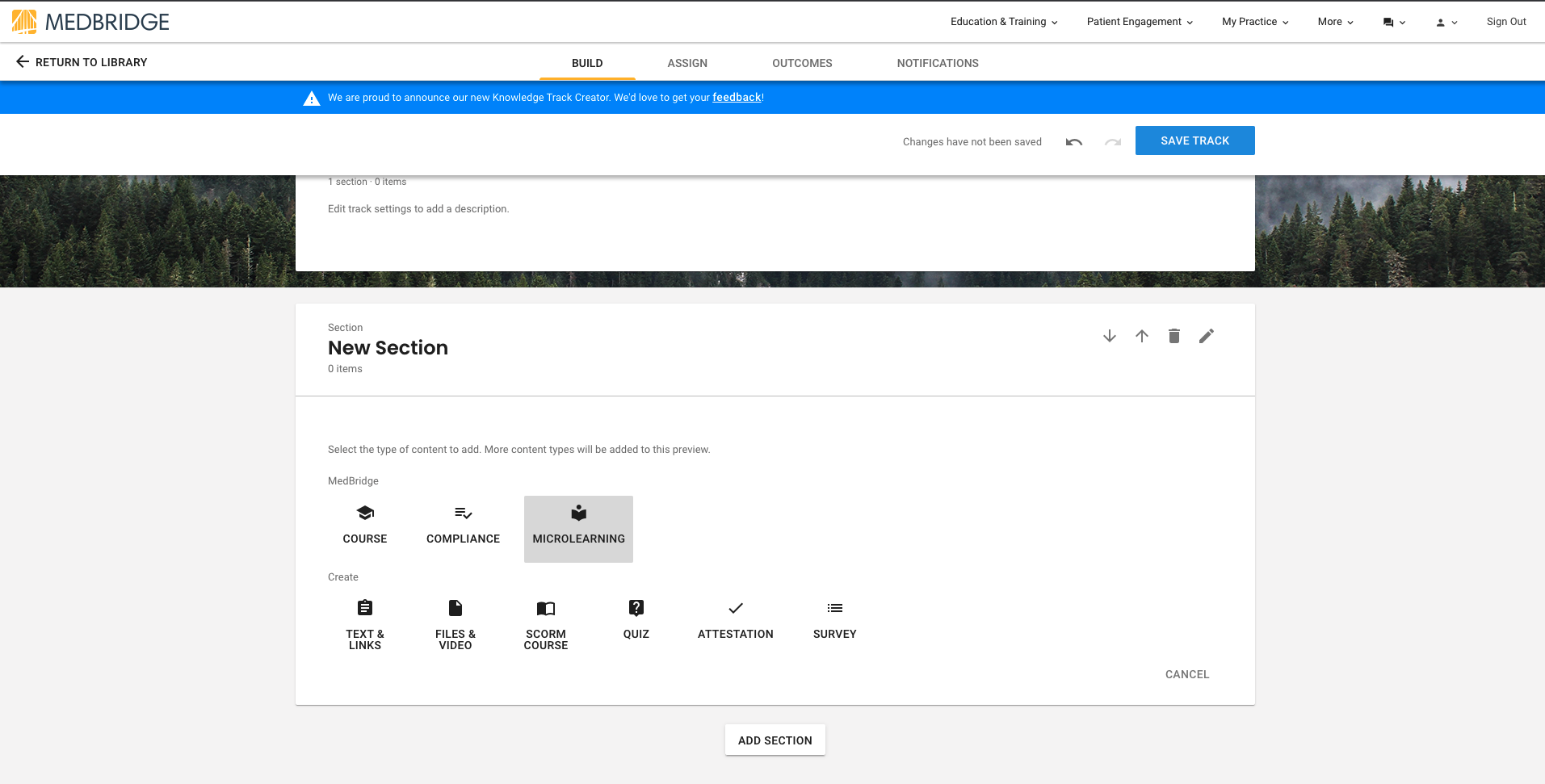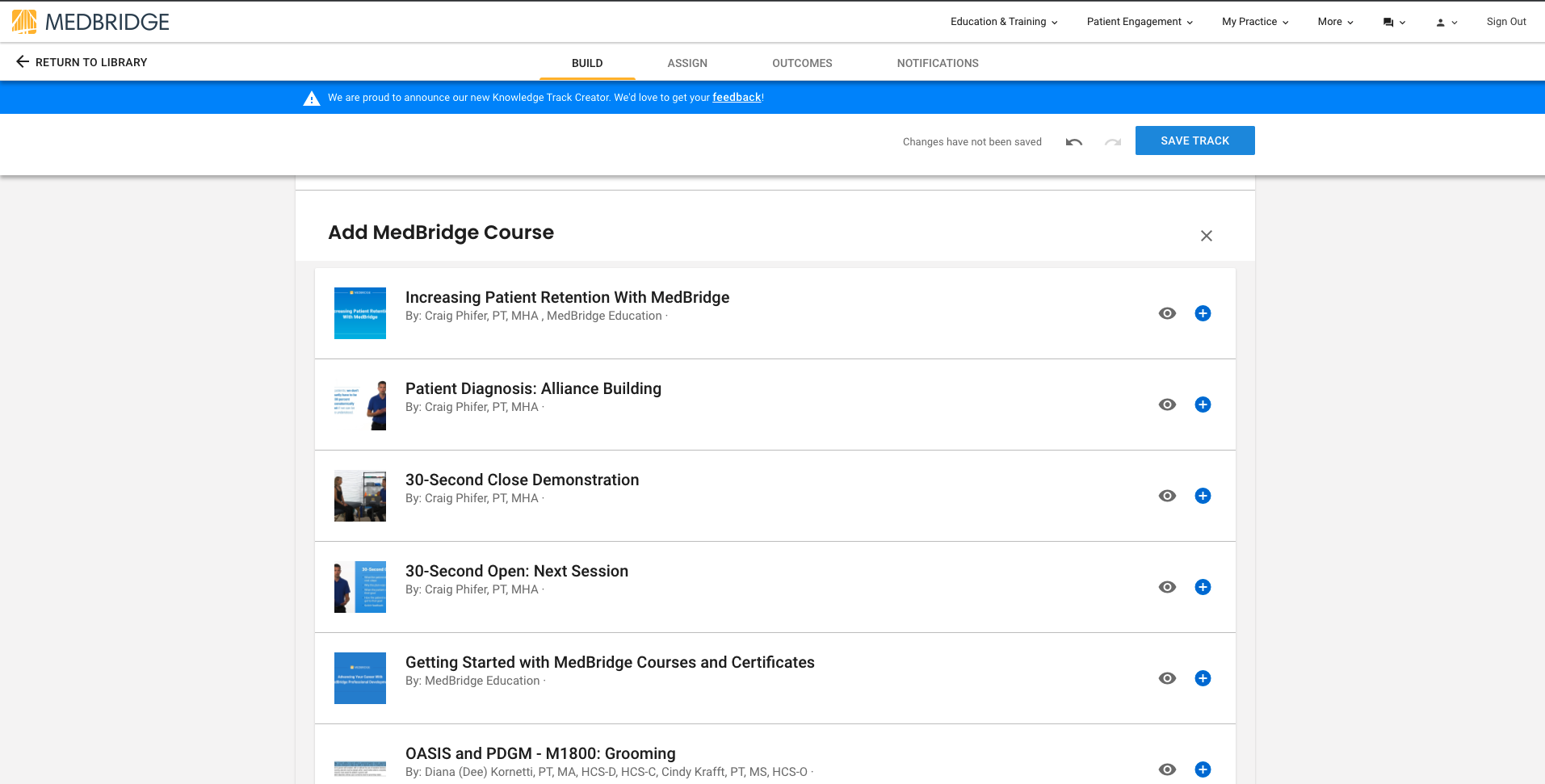 Create Custom Content: Upload research articles, seminars, PDFs, SCORM courses, quizzes, exams, surveys, and your own video content.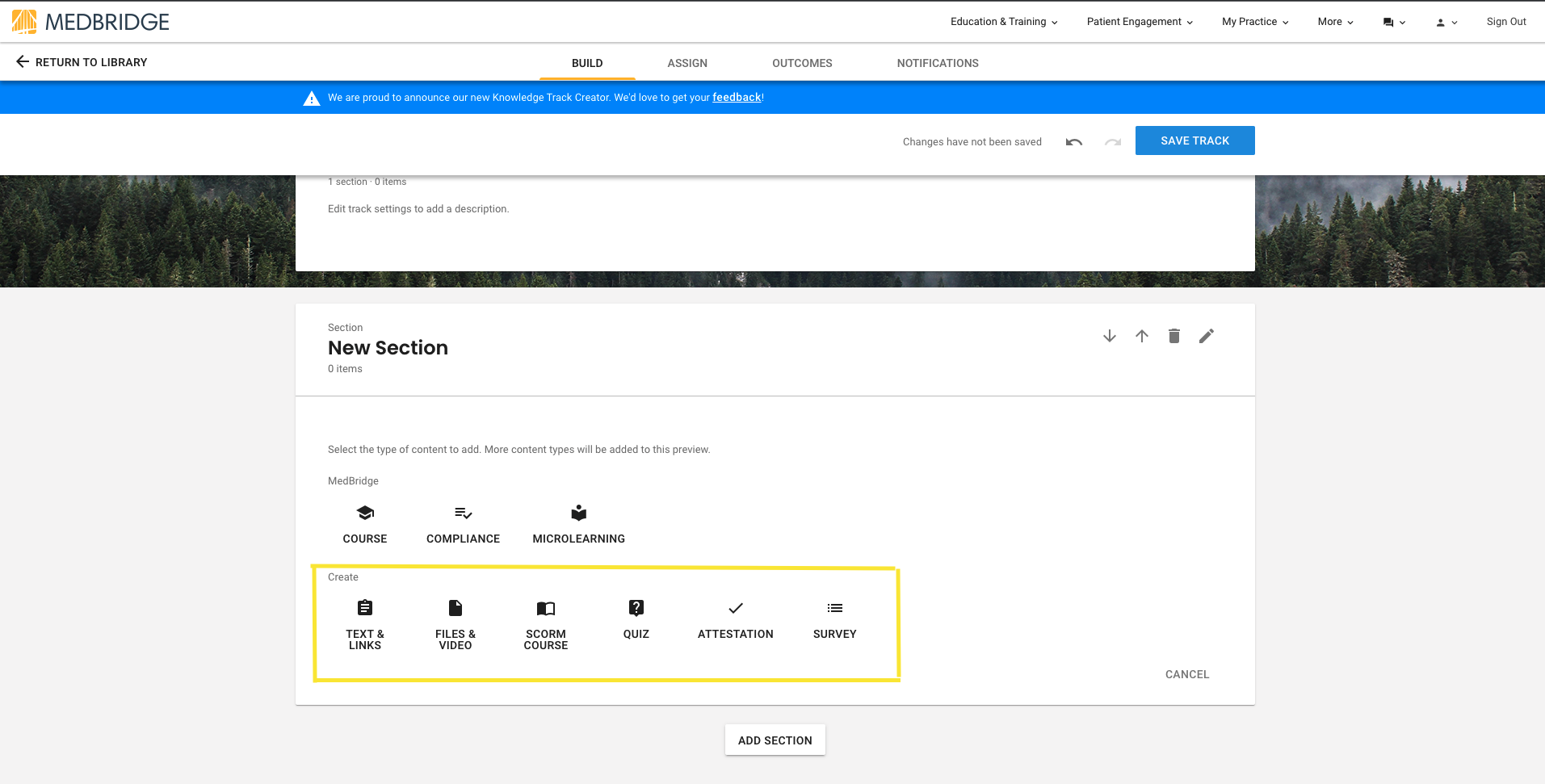 To learn more or schedule a free demo, please call us at 206-216-5003 and press 1!