It's important to note that our Support team are not experts in printers. These are our general suggestions.
Your IT department is the best group to contact for help with printing.
Try using Chrome. We have found that Chrome provides the best user experience and is our preferred browser.
Check the print settings to make sure you select "Fit" under "Page Sizing & Handling".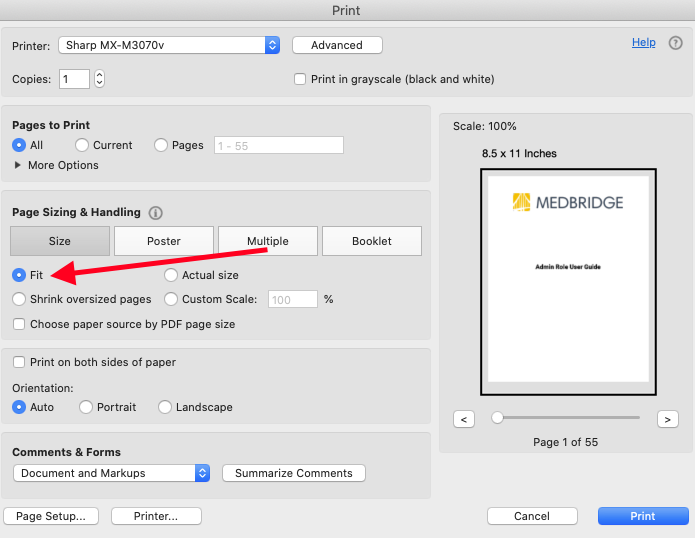 If you have further questions, please contact your IT department or your printer manufacturer for assistance.