The MedBridge HEP can be utilized on your device using a browser such as Google Chrome, Safari or Firefox.
To access MedBridge HEP from a mobile device, follow the steps below:
1. On your mobile device, navigate to MedBridge. Click the three-bar menu in the upper right-hand corner and sign in.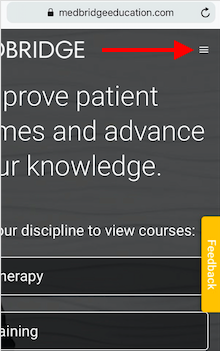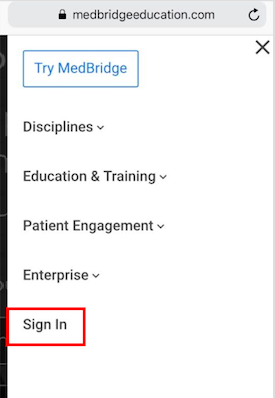 2. Once you are signed in, tap the three-bar menu again in the top left corner to expand the menu. Tap Patient Engagement, then Home Exercise Programs.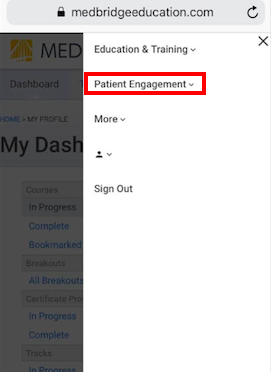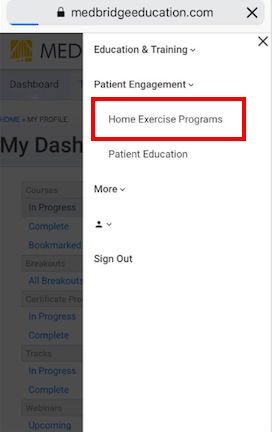 3. Scroll to the right to see exercises in the exercise library or use the filters on the left to sort exercises. When you have located an exercise you would like to add to the program, click on the exercise, then click "Add."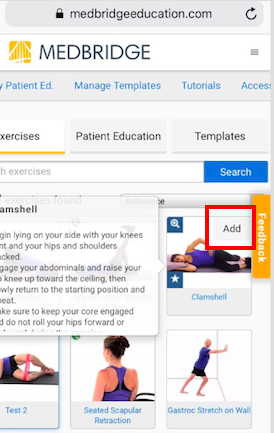 4. When you have finished modifying the home exercise program, scroll to the right to save it. Or, select the Print, Text or Email options to send the program to your patient.