Monitoring your NPS® score is a powerful way to understand the patience experience at your organization. Adding categories to the NPS® survey gives you even more insight, because you can quickly identify and remedy the reasons for a negative patient experience.
Here's how administrators can add or customize the categories in your patients' NPS® surveys:
1. Go to My Practice - NPS Settings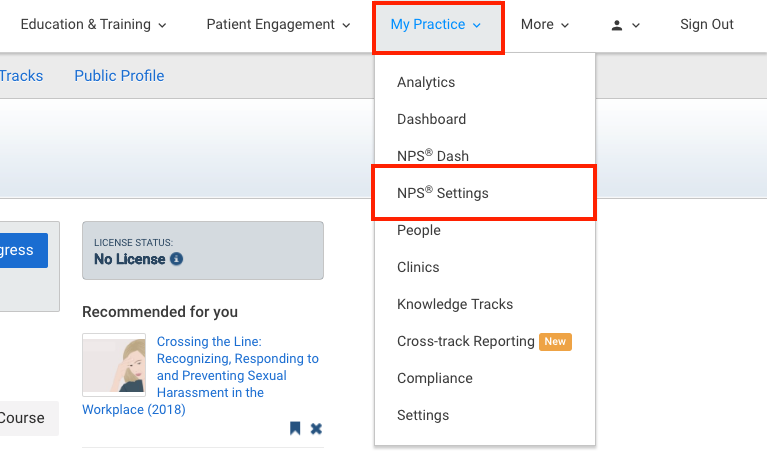 2. Under "Clinic Experience Feedback," select up to 6 categories to be included in your survey.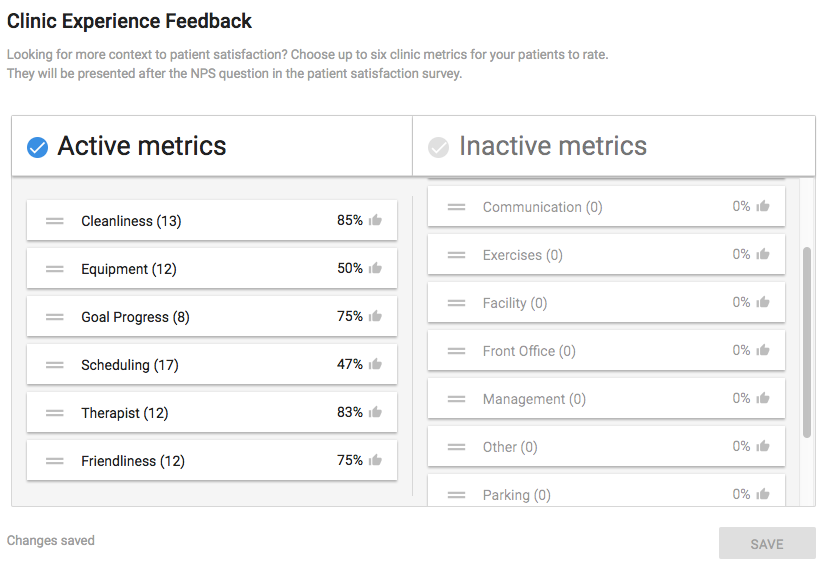 3. Drag and drop to arrange the categories in your preferred order.
4. Click "Save" to keep your changes.
5. Back on the NPS® Dash, you can see the patient rating for each category.